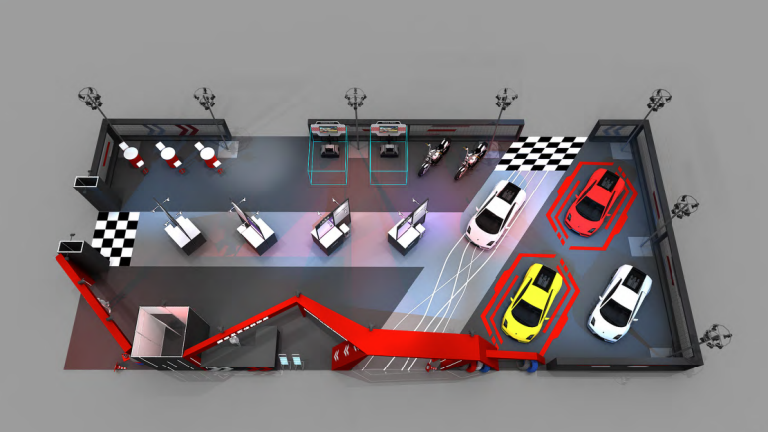 The area will showcase motorsports and high performance customising with technical seminars, experience sharing and motorsport displays. Customisation brands and solution providers can exchange know-how and cooperation with OEMs, 4S groups, dealers, racing teams, auto clubs, and more. 
Date
20-22 December 2022
  
Venue

Motorsport and High Performance Area 14F101
Time

Agenda

 
10:30-11:00
Customizing and Modification Has Become a New Business to Car Dealer Shop
11:00-11:30
Case Sharing of Renaultsport Megane RS modification
11:30-12:00
 GAC Trumpchi 109 Racing-Vehicle Factory's Refitting
14:00-14:30
How to Enjoy the Track Day
14:30-15:00
The Diverse Changes of Automobile Consumption: The Transformation of Automobile Refitting from Personalized to Flexible Customized Production
15:00-15:30
The Enlightenment of the Development of Carbon Fiber Modification Parts to the Future of Automobile Modification Market
15:30-16:00
Vehicle Police Tactical Training
Time

Agenda

 
10:30-11:00
The Upgrade for Porsche Aero Body Kit
11:00-11:30
 Hongguan Lighting and Lamp Modification and Upgrading
14:00-14:30
The Past to Current Changes of Domestic Auto Modification
14:30-15:00
The Difference of Modified Cars between Exhibition Purpose and Straight-line Car Racing
15:00-15:30
The Modified Car Perference in the GuangDong Market
15:30-16:00
New Era RV Life —— "Change" and " Value"
Time

Agenda

 
11:00-11:30
REDBULL & Motorsport
(Information as of 14 November, 2022)