As a fast-growing section of AMS, Accessorise&Custom will be upgraded to create "Customising x Tech Area" and cooperate with "Supercar and Coachbuild", covering nearly 1,000 square meters.The area will highlight innovative technologies and personalisation in the customising market through a collection of custom car models, car wrapping, accessories, infotainment, and lighting. Intelligent, ecofriendly and tailored products for various driving scenarios like car camping will also be part of the showcase. Customising brands and solution providers can exchange know-how and cooperation with OEMs,4S groups, dealers, racing teams, auto clubs, and more.
| | |
| --- | --- |
| Date | 29.11 – 2.12.2023    |
| Venue | National Exhibition and Convention Center (Shanghai) Hall 8.2 Booth A88 |
Range of Products & Target Audience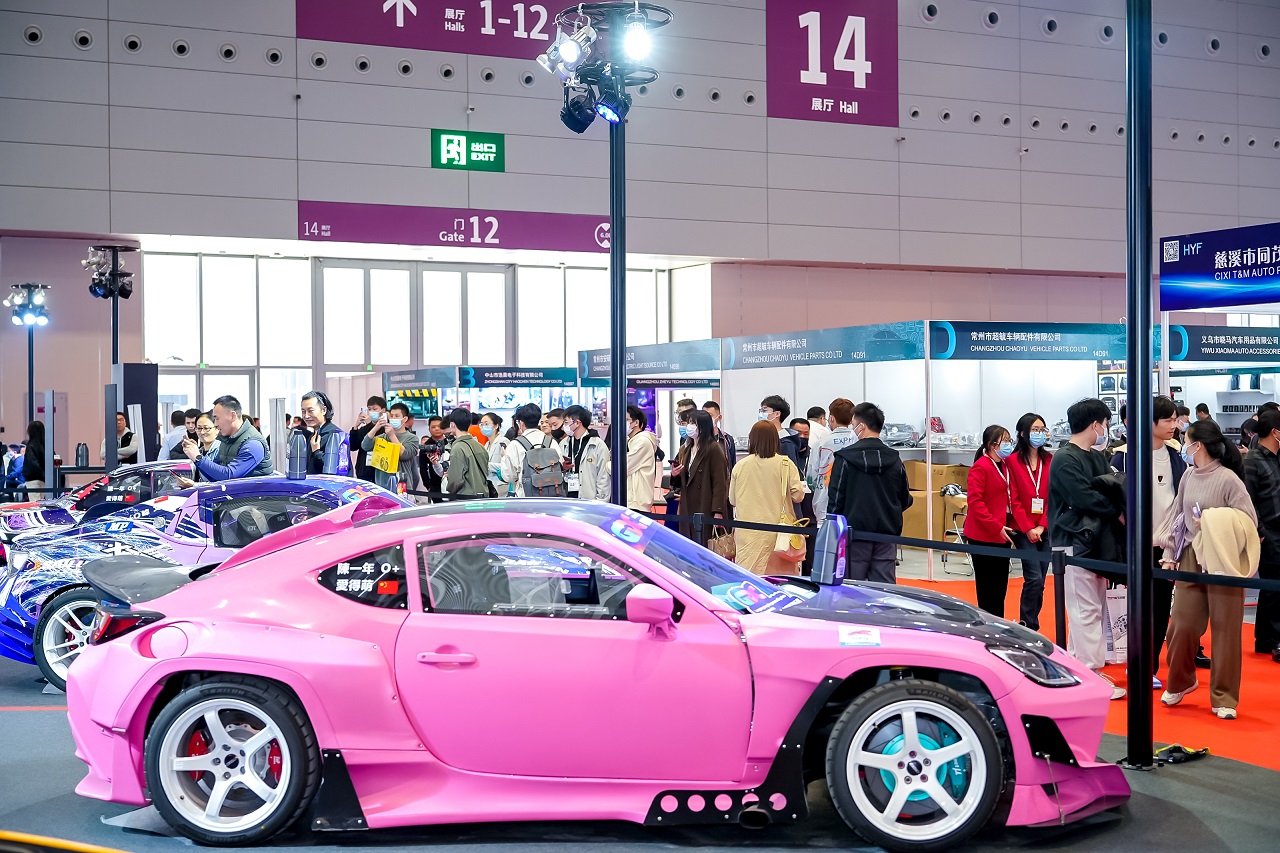 Range of products:
Customising:overall modification plan for popular car models, spray films, paint protective film, exterior and interior,etc.
Accessories:lubricants, vehicle maintenance products, etc.
Audio and video electronic products & lighting:car audio, dash camera, parking sensors, vehicle shooting equipment, LED, headlights, exterior and interior lighting, etc.
Camping and general accessories for motor vehicles:tent, camping outfit, fan, onboard emergency tools, cleaning products, car cover, towing equipment, car refrigerator, car vacuum, air pump, etc.
Target audience:
OEMs,4S groups, dealers, racing teams, auto clubs, etc.
10:30 – 11:30   Motorsport
10:30 – 11:00
Embarking on a thrilling journey of new energy car racing
11:00 – 11:30
How high-performance tyres protect car drivers
11:30 – 12:00   High Performance Customising
11:30 – 12:00
Electric pickup trucks lead a new trend in the Chinese market
13:30 – 15:00   Audio/video electronics and lighting
13:30 – 14:00
Smart mobility (electric vehicle customing)
14:00 – 14:30
Action cameras and filming solutions
14:30 – 15:00
The changing landscape of automotive lighting companies in the Chinese market
15:00 – 16:00   New energy and Customising "playability"
15:00 – 15:30
Analysis of the Application Trend of Intelligent Surface Technology for New Energy Vehicle Interior
15:30 – 16:00
In the era of electric vehicles, is there still a future for high-displacement gas vehicles?
16:00 – 16:30   Self Driving Camping - New Trend
16:00 – 16:30
Finding the ideal rooftop cargo carriers for road trips
10:30 – 11:00   Supercar and Coachbuild
10:30 – 11:00
Mercedes-Benz nominated tuning brand - limited edition Mercedes-Benz SL63
11:00 – 12:00   New energy  vehicles and customising
11:00 – 11:30
The most visually striking wheel designs for customised new energy vehicles
11:30 – 12:00
Transforming the aesthetics of new energy cars: Decoding the art of protective films
13:30 – 14:30   Motorsport
13:30 – 14:00
From gamers to racers,from virtual to reality
14:00 – 14:30
Motorsport story sharing by Winhere
14:30 – 15:30   Rising trends in car camping
14:30 – 15:00
Customising Ford electric sports cars for the european and american markets
15:00 – 15:30
Off-road vehicle customising
15:30 – 16:30   Supercar and Coachbuild
15:30 – 16:00
Model 3 carbon fiber body kit
16:00 – 16:30
A successful story: ABT customising for Volkswagen Audi
10:30 – 11:30   Motorsport
10:00 – 10:30
Application of high-performance lubricants in motorsport
11:00 – 11:30
Analysis of 3000P GTR modification
11:30 – 12:00   Rising trends in car camping
11:30 – 12:00
Iveco RV camping in the post-pandemic era
13:30 – 14:30   Supercar and Coachbuild
13:30 – 14:00
Car care products for the young generation
14:00 – 14:30
Jiangling Ford: customising trends and developments
14:30 – 16:00   Auto entertainment and culture
14:30 – 15:00
Research and development of electric go-karts and its future market development
15:00 – 15:30
The development of motorcycle racing in China
15:30 – 16:00
Car gaming vs car racing
10:30 – 11:30   High Performance Customising
10:30 – 11:00
Porsche motorsport and GT racing in China
11:00 – 11:30
Endless' secrets to mastering braking techniques
11:30 – 12:00   Automobile Entertainment Culture
11:30 – 12:00
Core technologies of motorcycles
*Information as of  1 September 2023