Chris H. Gardner, MAAP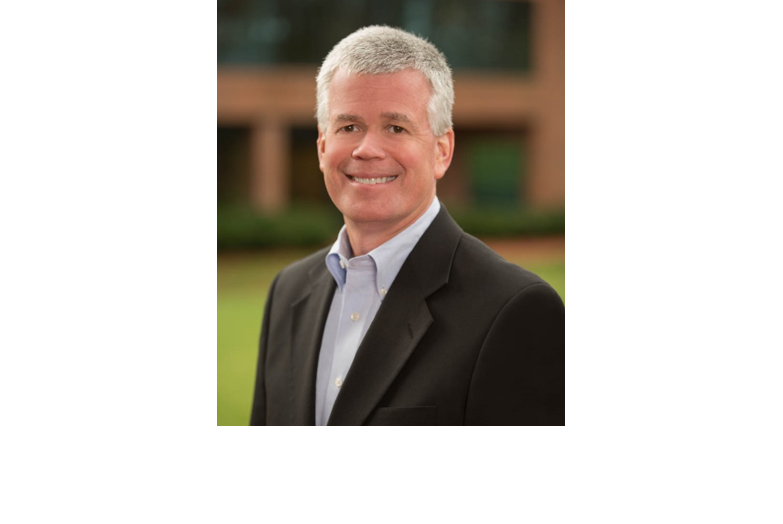 Senior Vice President, Operations
Automotive Aftermarket Suppliers Association (AASA)
Gardner is part of AASA's senior leadership, manages staff operations and directs technology initiatives for members.

He provides executive leadership for the AASA Technology Council, Mobility Technology Council, Intellectual Property Council and the AASA Technology Conference, which is the leading technology event in the North American Automotive Aftermarket industry.
He also provides executive oversight over AAPEX for AASA.
Gardner has more than 30 years of experience in the automotive industry, has received two automotive component patents, and has written dozens of articles and white papers on various automotive materials and processes.
He has been with the MEMA/AASA organization for 21 years.
Gardner has a B.S. degree from North Carolina State University and the Master Automotive Aftermarket Professional designation from Northwood University's University of the Aftermarket. He is a recipient of the Northwood University Automotive Aftermarket Management Education Award. He is a Lifetime Trustee with and serves on the board of the University of the Aftermarket Foundation and serves on the board of the National Automotive Service Task Force (NASTF).
Mr Antti Wolk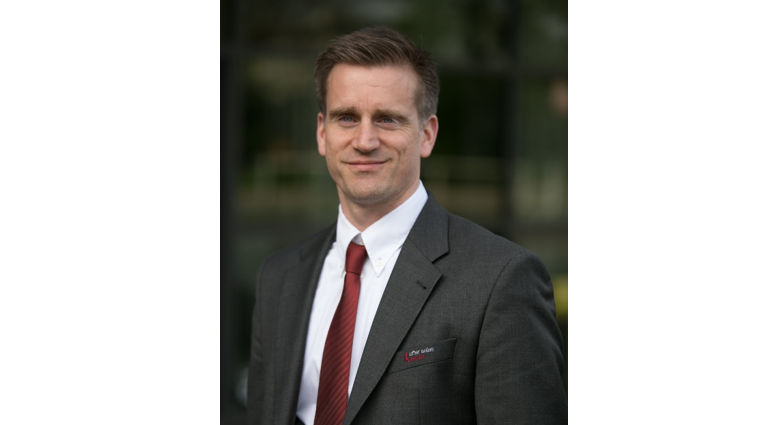 Managing director of wolk after sales experts
Wolk after sales experts is specialized in market research, data, consultancy and implementation of concepts in the automotive aftermarket.
Antti Wolk is been consultant for 7 years in this area with focus on the E-commerce channels and digital marketing within plenty international researches.
He is now responsible for the area of market intelligence and marketing.

Mr Philippe Thegner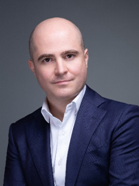 General Manager of Hella Trading (Shanghai) Co.

Philippe is a seasoned executive with over 15 years of experience in Automotive industry and consulting. He brings a wealth of expertise with particular strengths in areas such as automotive aftermarket, business development, profit and loss management (P&L), product management and global sourcing. With an abundance of international experience, Philippe has a strong understanding of various markets throughout North America, Europe, Asia, and particularly China.
In addition to his executive career, Philippe serves on the executive committee of the China Aftermarket Forum from AASA and boards of directors of the China Aftermarket Talent development program with the Shanghai University for Science and Technology. 
Mr Ricky Wang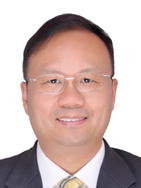 VP & GM APAC of Brake Parts Inc & CAF Executive Committee

Ricky Wang is the Vice President and General Manager of BPI China (Brake Parts Inc) responsible for expanding BPI's business in the Asia Pacific region.
Prior to this, Ricky served as the Vice President and General Manager of East Lake New Energy Automobile Corporation in China. Ricky has over 20 years of experience in the automotive industry. He held several key roles with multinational automotive companies, including Director of Aftermarket and Trailer for ArvinMeritor, China and Director of Sales and Marketing for Goodyear Engineered Products, Asia Pacific. He also served in Siemens, Pirelli and other well-known multinational enterprises.
Mr Jiang Renhai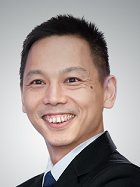 CEO of Kzmall

Jiang Renhai is the founder and Chief Executive Officer of Kuaizhun Auto Parts (KZmall).  At age 21, he started his career as an entrepreneur by founding Jujiang Group, a successful battery business in China for more than 20 years.  On August 1st 2015, he formed KZmall in an effort to improve the automotive aftermarket business in China and make the industry more efficient and healthier. Experiencing fast growth in recent years, to date KZmall has established its nationwide service network of more than 500 service stations, providing service to more than 100,000 auto repair shops in China.

Mr Josef Parzhuber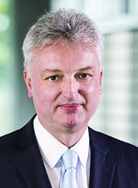 President & General Manager Automotive Aftermarket of Mann+Humme

Josef Parzhuber has been the President & General Manager Automotive Aftermarket of MANN+HUMMEL since 2016. He has in-depth knowledge in Asia market with extensive working experience in the region. He was previously responsible for water filtration in Asia Pacific and worked in Singapore for many year.
Mr Dave Barbeau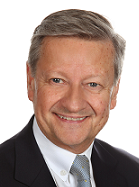 CEO of Barbeau Consulting LLC
David C. Barbeau is the Chief Executive Officer of Barbeau Consulting LLC, a company founded in 2010. With over 40 years of experience in the automotive industry, Barbeau brings senior level experience with a global scope. Barbeau has led the global aftermarket business unit of two premier Tier One automotive manufacturers, Delphi Technologies and TI Automotive.  
Barbeau has served on the boards of the Automotive Sales Council, the Auto Care Association, formerly the Automotive Aftermarket Industry Association (AAIA); in 2016 Barbeau served as the Chairman of the Board of the Automotive Aftermarket Suppliers Association (AASA).  In 2012, Barbeau was selected to be a member of the Executive Advisory Board of the Richard A. Chaifetz School Business at Saint Louis University. Barbeau also serves as an Executive Advisor to IGB Battery Limited China.  Barbeau is an Advisory Board member of the America China Automotive Executives Association.
Mr Chen Haisheng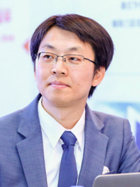 Co-founder of Aftermarket in China

The company focuses on the automotive aftermarket, providing professional media services, consulting, research, capital and other information services.
From 2003, the company's "China Business News" provides the report of the automotive industry. He was also the founder and editor-in-chief of Gasgoo Chinese and English OEMs Manual. He established a new media "AC Auto" which gathers industry leaders such as Castrol, Shell, Michelin, Tyreplus, Tenneco, Hella, Autoyong, Carzone and KZmall to share and provide trainings. He has over 14 years of experience and  he has served as a consultant to a number of automotive aftermarket companies and investment companies.
Mr Zhang Houqi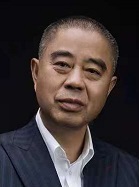 Chairman and CEO of Autozi.com

Mr Zhang Houqi is the Founder of Autozi and have a doctoral degree of Economics. In 1997, he founded a management and IT consulting company in China, Hampoo Management Consulting Co, Ltd; in 2002, he became the global vice president of Lenovo Group, leading the dual business model transformation; in 2010, he founded Autozi  - the valuable automobile industry chain cloud platform in China.
He was selected as the top ten leader in the B2B industry, and served as the vice president of the National Federation of Industry and Commerce Automobile Dealers Chamber of Commerce and the chairman of the supply chain professional committee. At the same time, he was invited to participate in the Global Automotive Forum and CCTV programme "Dialogues" on behalf of the industry.
Mr Qing Yan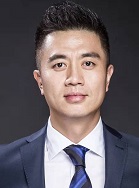 General Manager of Home & Life BU Automotive Aftermarket of JD.com

Mr Qing Yan joined Bosch (Shanghai) Co Ltd and was Sales Manager for car multimedia and helped setting up the business unit in China. In 2005, he joined MAHLE as General Manager. In 2010, he joined STAHLGRUBER Trading (Shanghai) Co Ltd as General Manager. He is now the Automotive Aftermarket General Manager in JD.com and helped developing passenger car aftermarket service in B2B projects.

Mr Zhou Gang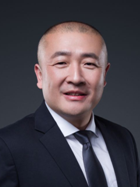 CEO of Shanghai Jiace Business Consulting Co Ltd

He worked with BAIC Group for four years in his early career. Than he worked with Michelin China car product line for 13 years and has taken the positions of Sales Manager and Manager of Tyreplus in Southern and Western regions in China. Before joining Jiace Business Consulting, he has been the General Manager of Nanjing Tirecool and the co-founder of Tqmall.com. Since January 2015, he is the CEO of Shanghai Jiace Business Consulting Co, Ltd.

Mr Cai Yongzhi (Li Yi)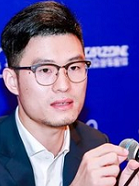 COO of New Carzone & General Manager of Tmall Automotive Aftermarket

Mr Cai Yongzhi (Li Yi) has been working at Alibaba for 12 years and has successfully started up new innovative business category in the company. In the past four years, he has operated the Alibaba aftermarket business and successfully created the new retail business of S2b2c in Alibaba automotive aftermarket sector. He helps establishing New Carzone and currently is the Chief Operating Officer at New Carzone and General Manager of Tmall Automotive Aftermarket.

Mr Li Guangming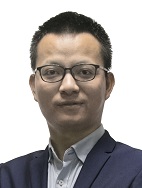 Co-founder and COO of Homotor

He is co-founder and COO of Homotor, with 12 years of experience in auto parts industry. She has participated in the innovation and strategic transformation in business models of Homotor and has many years in research and hands on experience in auto parts industry business model planning, investment promotion, store operation and supply chain development.

Mr Jiang Yongxing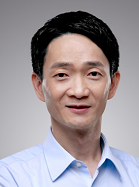 Founder & CEO of Cassmall

Before founding Cassmall, he spent 15 years with Huawei, at which he spent six years in research & development and nine years in marketing. He was the former General Manager of Huawei Mobile Transmission. He graduated from The Hong Kong University of Science and Technology with a MBA degree and Xiamen University.

Mr Fu Xiaojun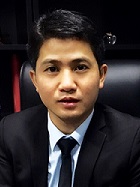 Founder and Editor-in-chief of Hangzhou JuQi Network Technology Co Ltd

With over 17 years of experience working in media for automotive aftermarket industry, he has a good understanding of auto parts manufacturers and distribution channels. He obtains national enterprise trainer level 3 and currently is the Director of Zhejiang Automobile Maintenance Industry Association, Executive Secretary of Zhejiang Province E-commerce Promotion Association - Automotive Industry Chain (Aftermarket) Executive Committee. He founded JuQi in Hangzhou in 2011, as the new online media for automotive aftermarket.

Mr Ni Junjie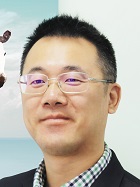 Director of Independent Aftermarket Business Development of PEUGEOT CITROËN Shanghai

Five years' work as the supplier for PSA global sourcing project, our parts are delivered to each PSA PEUGEOT CITROËN plants in Europe. For another eight years' work for PSA PEUGEOT CITROËN in sector of aftersales and parts, Mr Nl is in charge of importers and business dealers business in Asia and is familiar with 4S operations and Asia and China markets.  

Mr Xie Guangchao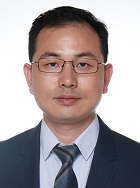 Director of Network and Business Development, Tyreplus (Shanghai) Auto Accessories Trading Co Ltd

In 2005, he joined Michelin (China) Investment Co Ltd and after 13 years of market experience, he dedicated himself in regional channel sales management, retail consultant, Tyreplus, a subsidiary of Micheline in automotive aftermarket, as training specialists and regional retail consultant. He currently is the Director of Network and Business Development, Tyreplus (Shanghai) Auto Accessories Trading Co Ltd, responsible for the company's business network development.

Mr Frank Liu
CEO of Suzhou Automan Auto Repair Mangement Co Ltd

Graduated in Master of Business Administration of Shanghai Jiao Tong University, formerly the General Manager for exporting auto maintenance equipment and General Manager in China region at Fix Auto. He has over ten years of experience in the automotive aftermarket and has a deep understanding of the domestic and international automobile repair chain. 
He is currently the CEO of Fix Auto China and Director of China Automobile Maintenance and Repair Trade Association, Deputy President of Jiangsu Enterprise Development Strategy Association, Deputy Director of China Chain Stores Working Committee. He also helps develop standardization of working hour in car painting, and is responsible for Fix Auto's strategic and information system planning. 
Mr Li Binbin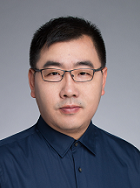 CEO of Timing Car

In 2004, Mr Li Binbin founded Timer Auto which provides automotive industry research and service for over ten years. His expertise lies in power systems, safety systems, electronic control systems and research works in automotive aftermarket. He has helped over 50 well-known multinationals for business development planning and service implementation. In 2015, Mr Li span off Timer Auto to start up Timing Car which focuses on big data and mobile application services in the aftermarket. Other related honors includes being invited to serve as the Deputy Director of the China Automotive Maintenance and Repair Trade Association Auto Parts Working Committee and Repair Chains Working Committee.

Mr Wayne Yao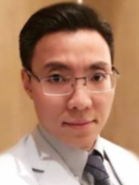 Managing Director for China and Asia Wolk Aftersales Experts GmbH

Wayne has over ten years of experience in aftermarket, remanufacturing research and consulting in China and the Asia Pacific. His expertise lies in market entry, market capacity, consumer research, pricing survey and strategy, competitor intelligence, business legalisation, import and export, warranty issues, standardization, parts marketing and distribution, and relationship management. He entered the aftermarket and remanufacturing Industry in 2007 and established the research and consulting team in 2008.
He initiated and supervised the drafting of "Annual China Remanufacturing Industry Reports since 2013" and supervised the editing of the "China Remanufacturing Policy Digest". He served as a consultant for the China Remanufacturing Standardization and Inspection System and is the regular speaker at international aftermarket and remanufacturing conferences.
Mr Zhang Ke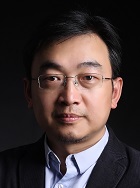 Founder of UQIAUTO

Mr Zhang Ke (nickname: Island owner), is currently the standing director of the China Automobile Maintenance and Repair Trade Association and the deputy director of the Auto Parts Working Committee. He is also the founder and CEO of UQIAUTO. He was leading in introducing Agile Supply Chain 4.0 (ASC) from the US to China. He graduated from the MBA of Rensselaer Polytechnic Institute.
In 2008, he founded "DUHUB" for the creative home cross-border supply chain platform; in 2014, he  entered the automotive aftermarket segment and served as the Executive Vice President of "Tqmall.com"; in July 2015, he founded UQIAUTO which is committed to traditional auto parts and helping repair shops to build their own e-commerce business and 60-minute delivery in the same city.
Mr Guan Wei

Vice President of 51Autoshop

Mr Guan Wei, Vice President of 51Autoshop, have over ten years of experience in channel distribution management for B2B products. He was the Deputy General Manager of AMT Group Yuantian Software, the largest consulting company in China, and the Channel Director of UF Software Online Business Division, the largest ERP manufacturer in China.

Mr Xiang Zhanzhou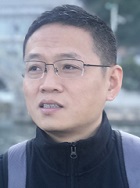 Chairman of Shanghai Sihui Software Technology Development Co Ltd

Mr Xiang is the Chairman is the Chairmen of Shanghai Sihui Software Technology Development Co, Ltd, the Deputy Secretary-General, China Automotive Maintenance and Repair Association Chain Store Operations Committee, the Vice President of China Automotive Maintenance and Repair Association Commercial Vehicle Aftermarket Committee and the Education Committee member of Shanghai Communications Polytechnic. In 2017, he was named as commercial vehicle leader of the year. In 2016, he was honored as one of the innovation figures from the Ministry of Transport in China.