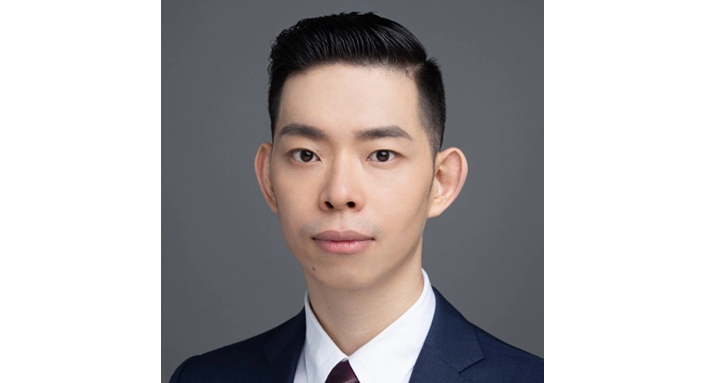 Jiang Xiaojun
Silver Rocket Racing, Marketing Director
Kevin has 10+ years of experience in consumer interest & cross-board e-commerce business, he has participated and led multiple brands to achieve over 1M users or surpass hundreds of millions in revenue with industries across consumer electronics, fast fashion, home textile and automotive. Kevin has amassed a great amount of experience and expertise in customer acquisition, cross-border marketing and branding. Kevin holds a bachelor degree in Automotive Engineering from Tongji University and a master degree in management from Brown University.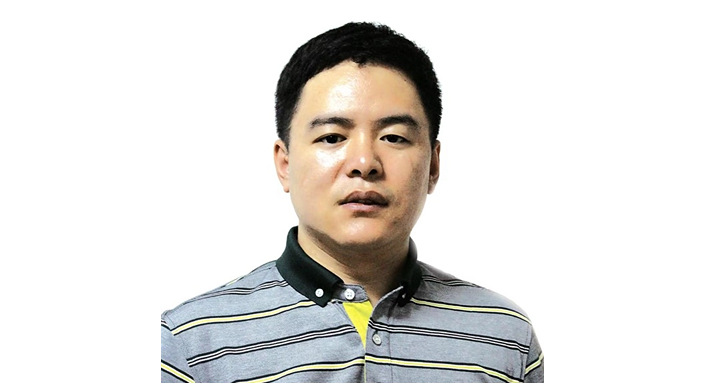 Liu Jie
Cover (Tianjin) Technology Development Co Ltd, General Manager
He once worked in the world's top 500 famous central enterprises. In 2012, he seized the opportunity to meet the market demand, jointly started his own business with colleagues, and single-handedly created Cover International, Yidin China, etc., with the introduction of overseas technology as the core, the comprehensive trade service provider for the automobile modification industry. In 2019, Cover International and Australia TJM Off-road Equipment Co., Ltd. successfully entered the Chinese market. In the future, they will continue to introduce more high-quality off-road modification products and technical services to the Chinese car modification market.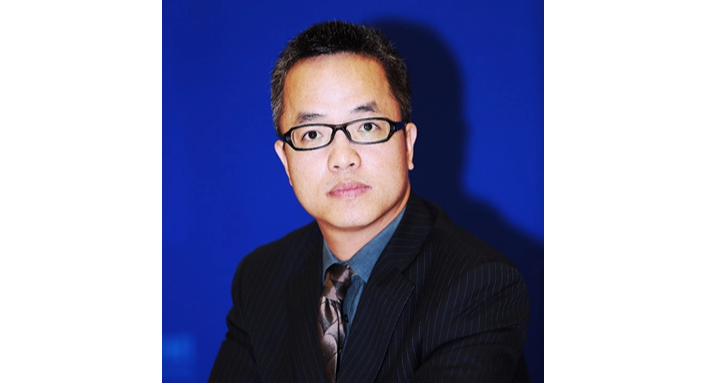 Yu Li Wen
China Automotive News, EVO
Is working at China Energy Automotive Communication Group as the Deputy General Manager of Beijing Automotive and Sports Magazine Co., Ltd. The co initiator of the global migratory bird migration large-scale public welfare scientific research activity, has been committed to the protection of wild animals such as the Northeast tiger, migratory birds, Tibetan antelopes, etc. for many years. It is the first automotive media person in China dedicated to biodiversity conservation, and was jointly selected by the Ministry of Ecology and Environment and the Central Civilization Office as one of the 100 most beautiful ecological and environmental protection volunteers in 2021.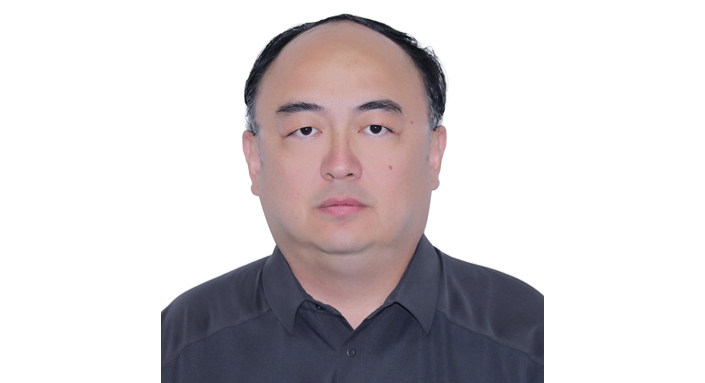 Wang Yongkang
DEDDLE (RV), General Manager
In 2017, became the general manager of Zhejiang Daide Longtree Car Co. Ltd.In 2018, set up a joint venture with New Gonow Group, and became the general manager of Zhejiang Lan Man long Car Co. Ltd.Operates the high-end brand of caravanning vehicles--Deddle RV. Has participated in organizing caravanning self-driving activities for many times, such as JOURNEY TO THE WEST in 2022 and Across Eurasia  in 2023.
Through 6 years, it has established a nationwide sales network based on 11 dealers and 2 franchised stores, and in the first half of 2023, it maintained the leading position in sales of imported Iveco chassis in the caravanning industry.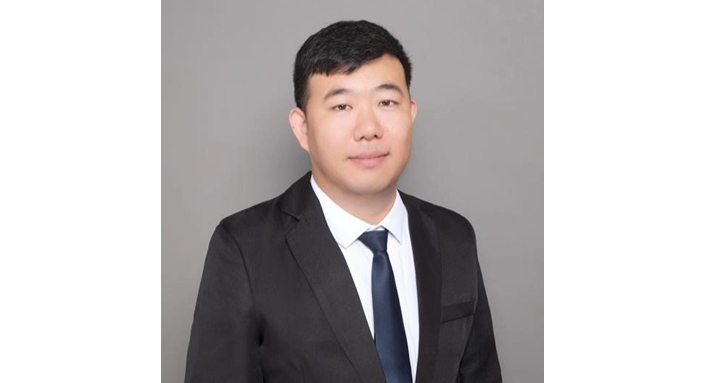 Changfu Yin
Guangzhou Benfang Automotive Technology Co., Ltd, CEO
Senior automotive industry practitioners, in the automotive aftermarket for 16 years; The founder of Guangzhou Pangfang Automobile Technology Co., LTD., the company's main business is automotive aftermarket repair, maintenance, modification, paint care, new energy battery repair, replacement, maintenance, recycling and other businesses; The only agent of USS car and clothing protective film in China, making great contributions to the standardized use of car and clothing protective film projects in the automotive industry; Highly passionate about the automobile industry, in the vehicle legalization performance modification, power optimization has their own unique insights.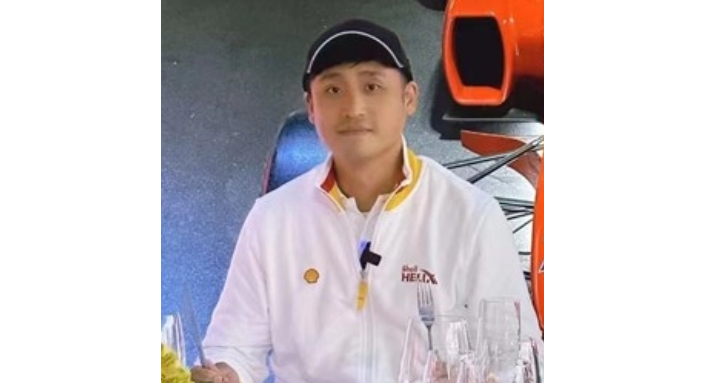 Leo
American Muscle Club of China, Founder
Founder of American Muscle Club of China
Over 20 million followers in the social media
Famous car reviewers
Champion Racer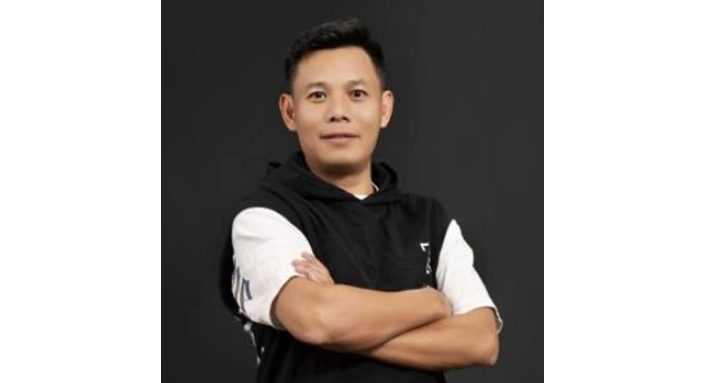 Chao Yi
CMST, General Manager
One of the founders of the automotive modification brand CMST, who has been rooted in the industry for more than 20 years. Currently, he is the General Manager of CMST and also a special lecturer at Guangzhou Transportation Technician College and Guangzhou City Institute of Technology. We are currently committed to promoting the CMST brand and promoting it abroad. In recent years, CMST products have gained considerable brand awareness and loyal fans in Europe and America. CMST manufacturing has become a popular choice for many car owners.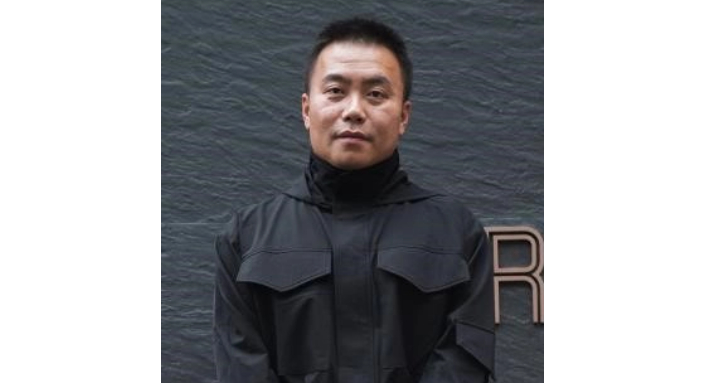 Michael TAO
We-Media
An auto short video expert (with 176w+ fans on Douyin and 179w+ fans on Dongchedi, his videos synchronize on Toutiao, Weibo, WeChat official account, Bilibili, Douyu and other platforms); He is a self-media creator of auto videos on Sina Weibo (with 220k+ followers).
His total network broadcasting volume is over 100m, total network click volume is over 10m, and total network fan volume is over 3.5m.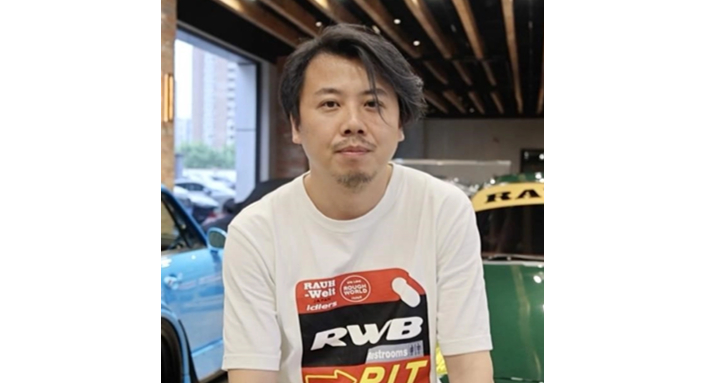 Vito
RWB (China), General Manager
Vito, the manager of RWB CHINA, introduced RWB JAPAN to China in 2013, marking the launch of Japanese handmade high-end automotive culture in China. In 2014, he produced the first RWB in China: Sopranos. In 2018, he collaborated with YOHO for the first time to create Rock N Rolla, the eighth RWB in China. During the nearly ten years of RWB's development in China, he has been invited to participate in several Porsche official display events and large-scale auto shows. He also released a limited edition of 23 pairs of RWB Sopranos Snake Skin sneakers, which made the Speedhunters headline. Mr. Vito actively promotes RWB tuning culture and fashion culture in China, and is deeply loved by domestic and foreign fans and fashion enthusiasts.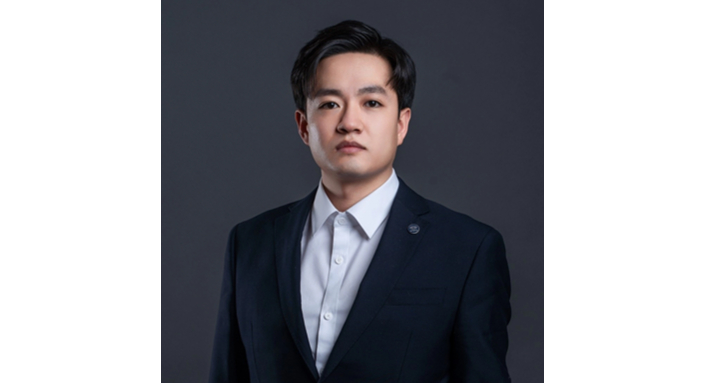 Zhi Yusheng
Joint Promotion office of automotive Legal Modification, senior research fellow at the LM
Yunsheng Zhi,  Senior researcher of Joint Promotion Office of Automotive Legal Modification(LM), got Bachelor and Master degree in Vehicle Engineering from Southwest Jiaotong University, have engaged in the automotive industry, aftermarket policy and industry research for a long time, with rich research experience in automotive modification policy and standards, skilled in qualitative/quantitative market research methodology. Have in-depth understanding of the investigation process and basic realization techniques of market research.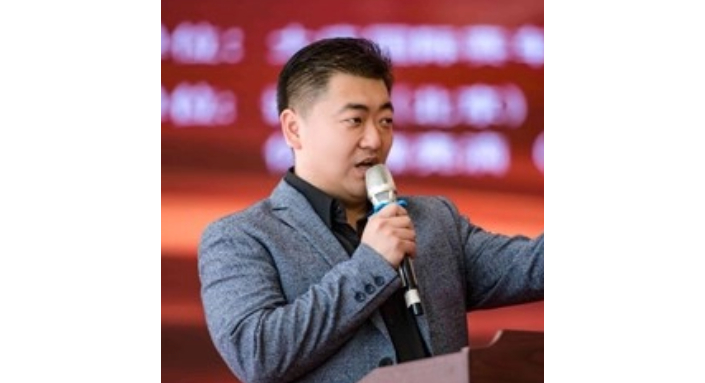 Jiacheng Wei
Chairman of China Auto Dealers Chamber Of Commerce
Frankie Wei is the current Chairman of All-China Federation of Industry and Commerce (ACFIC) Automobile Chamber of Commerce Automobile Club Committee. As a Legislative Proposals First Author in PRC National People's Congress and Chinese People's Political Consultative Conference Plenary Sessions, his main proposals in legalizing car tunings & modifications and allowing pickup trucks to enter the city has deeply impacted China auto industry. From 2006 to 2010 he was a FIA Professional Racing Driver. From 2010 to 2012 he served as Managing Director at Qingquan Yingrui Car Sports Theme Park, Channel Host at Sina Corporation Car Channel, Chief Lecturer at China Association of Automobile Culture, and Chief Advisor at Beijing Cool Park. From 2012 on he served/is serving as Vice Secretary-General at All-China Federation of Industry and Commerce (ACFIC) Auto & Motorbike Parts Chamber of Commerce, Secretary-General at ACFIC Auto & Motorbike Parts Chamber of Commerce Car Tuning Sub-Committee, Director General at Ministry of Human Resources and Social Security China Human Resources Association Auto Industry Human Resources Branch, Senior Advisor in Vehicle Insurance, People's Insurance Company of China, Operations Director at China Consumers' Association China Consumer Net Car Channel, and Executive Secretary General at China Reform Foundation National Health Project Management Committee.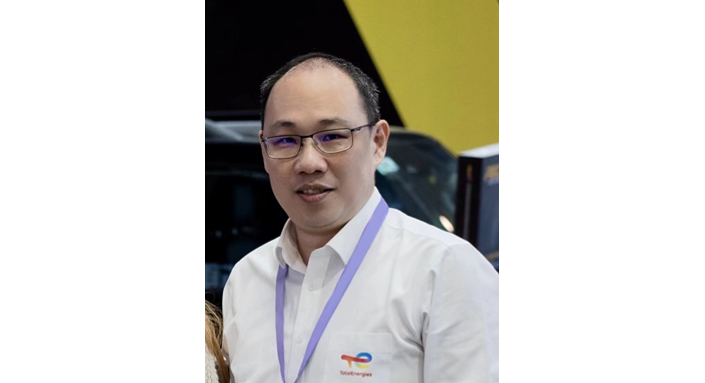 Jerome TENG
TotalEnergies Marketing (Shanghai), General Manager
Join TotalEnergies Group since Y2007 and now is the General Manager of TotalEnergies Marketing Shanghai. During his 17 years of service, Jerome TENG has taken management positions in different countries, business unit and functional departments within TE Group, including important position in TE's HQ in France. In his current position, Jerome TENG is actively involved in the strategy development and business deployment of special fluids, performance additives and car care products. As an automotive racing enthusiast, Jerome TENG himself is an active user of TotalEnergies product and regularly participates in feedback on end-user experiences.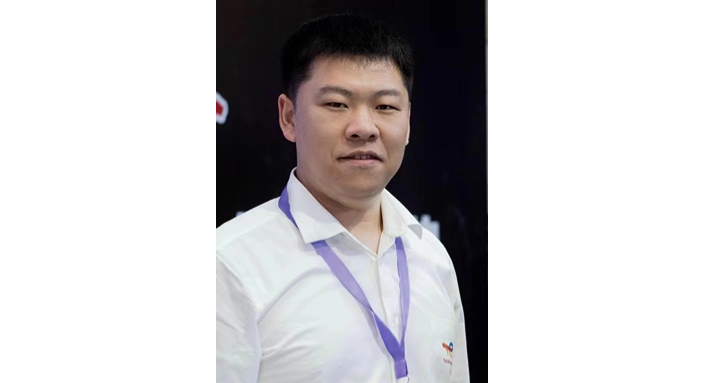 Frank FANG
TotalEnergies Marketing (Shanghai) , Sales Manager 
Joined TotalEnergies Group since Y2013 and is in charge of the business development and marketing & sales of fuel additives and specialty fuel products in China. Frank FANG has more than ten years of experience in additive application and marketing covering oil companies, garages, fleets, maintenance shops and etc. Together with company to provide our customers with TotalEnergies' specialized racing fuel formulation applications and solutions.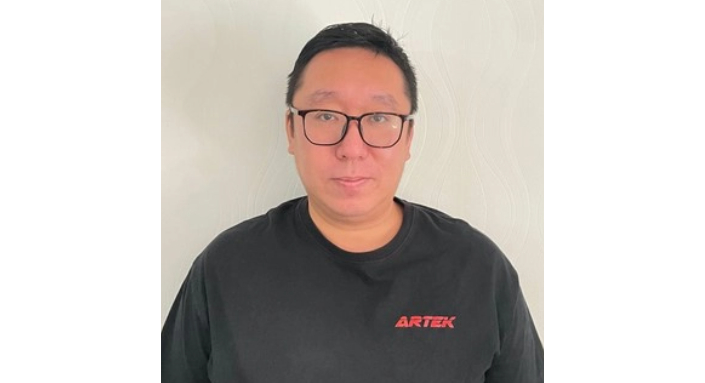 Cheng Chen
UP, Marketing Director
Since joining Unlimited Performance in 2012, he has been focusing on market development and sales, and has successively introduced AMS, DODSON, CTS and other internationally renowned automobile modification brands, which have been recognized by the majority of domestic users. At the same time, the GTR, which helped the team to build, successfully broke the domestic record for straight-line acceleration, and has maintained this official record until now.
Since 2018, ArtekMotorsport brand, which assisted the company in the establishment of the company, specializes in the production of various automotive performance upgrade products, actively participates in related domestic competitions, and achieves excellent results and is widely praised by users. In recent years, the products have successfully entered overseas markets, and the products have been sold to major markets such as Europe, America, Southeast Asia and so on.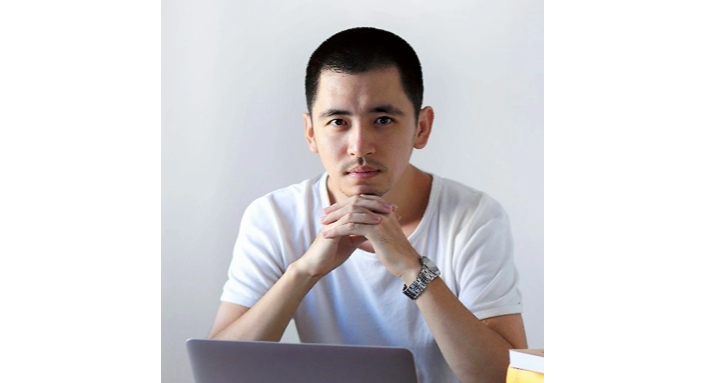 Shi Xin
SNICLO, Marketing Manager
Due to my love for cars, I created my own micro car brand Sniclo. Sniclo is a company that focuses on creating desktop level mini car races. It applies immersive FPV technology to enhance the driver's visual experience and experience the driving pleasure of track chasing, allowing you to experience the feeling of racing from home. Using upgraded parts to modify the suspension system, tires, or gearbox, enhance the performance and power of the frame, and achieve better handling performance, you can create your own mini racing car for hosting races. We will create micro car events with a driving experience as the core, and promote and popularize the car modification culture in this way, providing the strength within our capabilities for the advancement of Chinese car culture.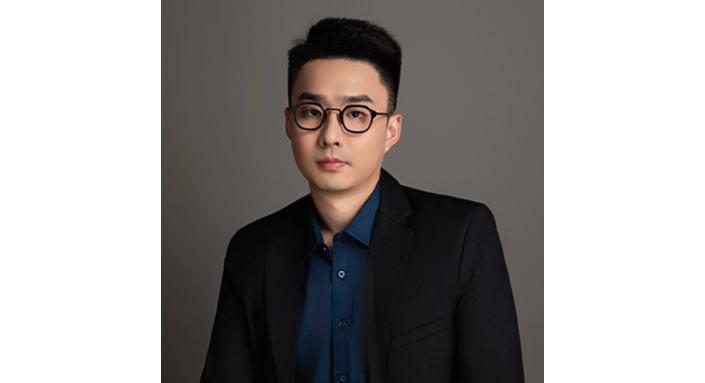 Chen Yansheng
Guangdong Hangtai Decoration Material Co Ltd, General Manager
Working in Guangdong Hantai Decoration Material CO.,LTD in charge of Car Vinyl Wrap project,concentrating on vehicle color development, precision painting,  application of polyurethane. The founder of LDC VINYL, be resiponsible for car vinyl wrap research, development, production, marketing, promotion, with much expeience in auto aftermarket.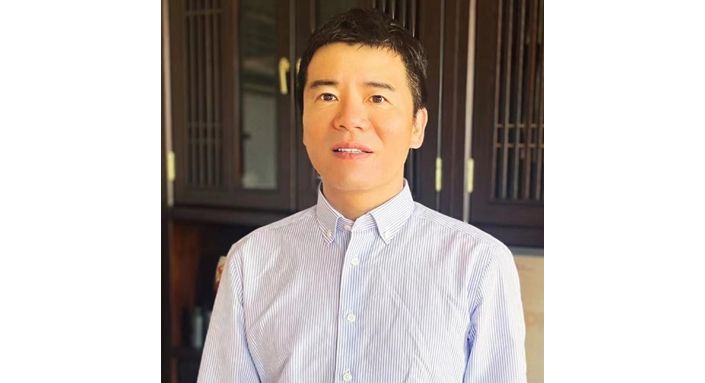 Han Jiuhong
Changzhou Honglong Vehicle Parts Co Ltd, General Manager
Han Jiuhong, general manager of Changzhou Honglong Vehicle Parts Co., LTD., was registered and established at the age of 26, and has 17 years of experience in traffic seat manufacturing. Since its establishment, the company has been doing front-end OEM interior trim parts and seat production supporting, adhering to innovation and integrity, manufacturing products that satisfy customers. In 2018, he led the company to enter the automotive aftermarket, including Mercedes-Benz Vito, Toyota Senna, Buick GL8, Tesla Y, SUV and other vehicle seat modifications and upgrades, and made comfortable, intelligent and fashionable intelligent cockpit. Let the owner reflect their own personalized modification needs.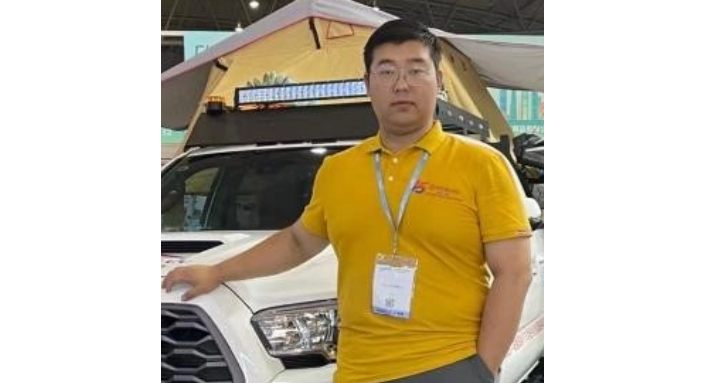 Yani Yue
Runningday Life (GD)Outdoor Products Tech Co Ltd, General Manager Assistant
One of the founders of the Runningday Life(GD) Outdoor Products Tech Co., Ltd., Professional engaged in automotive retrofitting supplies industry for nearly 10 years,  Currently he is the General Manager assistant Of Running day Life . Now is committed to the products and independent brand promotion and sales which are under Runxteel , carry out in-depth cooperation with a number of well-known North n after-market car dealers , let Runxteel make the car retrofit outdoor products exported to the world, let Runningday Life outdoor products into thousands of households.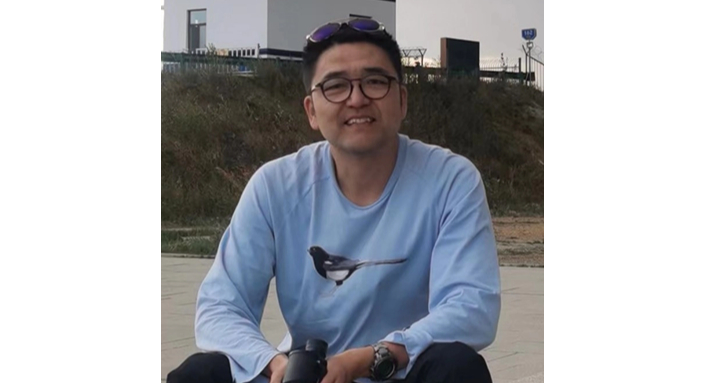 Bright Shang
Beijing Unionevo Technical Service
Majored in automobile design, have been engaged in the development and operation of automobile consumer business for many years, and have served a number of Internet software and automobile manufacturing listed companies. led the team to start an independent business and obtained tens of millions of investment from Tencent Venture Capital and Jingwei China. Focusing on the field of automotive modification business for 15 years, the development track from imitation to innovation, led the team from a single store, a single brand vertical field, to the current stage to achieve independent product innovation and development, independent brand operation and promotion of multi-value links, long value chain development model.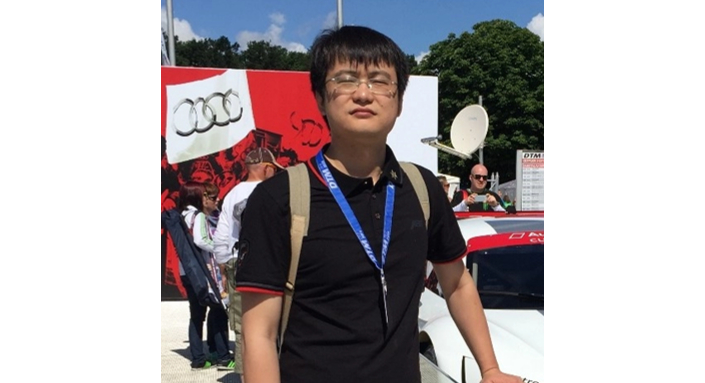 Fan Zhang
Beijing Unionevo Technical Service, Vice General Manager
After graduating from Germany, started the career in the automotive modification industry in 2011 and have been mainly responsible for cooperation with international brands and brand operation and channel construction, such as the operation of ABT brand in China, and participating in the pre-sale and after-sale modification projects of OEM like Audi, Volkswagen and Jetta. After more than ten years of industry accumulation, ATWA, an independent modification brand, was established in early 2023, aiming to integrate domestic advantages in design and production resources, and create an international modification brand belonging to China.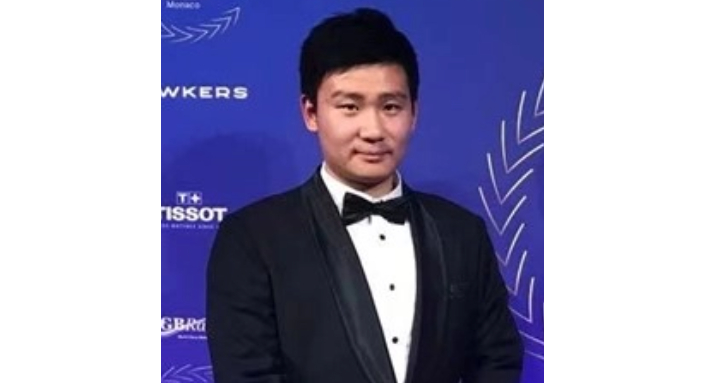 Huang Yi Hao
H&H Sports, General Manager Assistant
He graduated from the University of California, San Diego and worked in the United States for 3 years after 15 years. After returning to China in 2018, he engaged in event promotion. Promote the development of MXGP in China. Comprehensively track global events, localize overseas events and introduce them into China. He led the team to Italy and Indonesia to inspect the event and go to Geneva for training. Introduce foreign professional coaches into China, carry out training courses in China, connect with overseas designers and construction units, connect Fengxian culture with designers, and design a virtuous international track. During the event, he served as a spokesman, co-chaired and held a press conference with foreign media directors, and translated interactive questions and answers between all reporters, fans and drivers. Before the game, contact the major media to participate in and report on the event.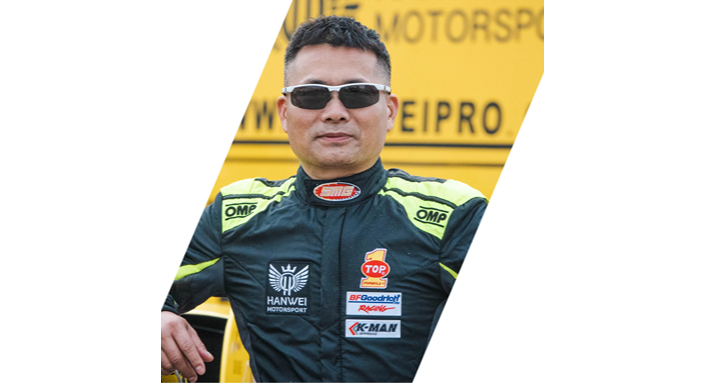 Han Wei
HIMA Lighting Tech Co Ltd, Racer
World Champion in the 2023 Dakar Rally 2WD Category
Leading Chinese Driver in Dakar Rally History
Silk Road Rally Overall Runner-up
Exclusive Triple Crown Winner in the Great Wall of China Rally
Dual Champion in Chinese Off-Road and Rally Circuits
Honored with China's Gold Champagne Driver Award and Visionary Driver Title
Registered Coach with the China Automobile Sport Federation
Founder of the Han Wei Racing School
Founder of the Automotive Sport Industry Institute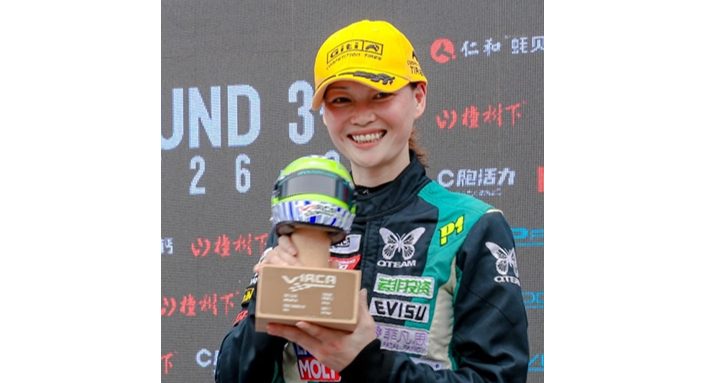 Chloee Wang
"Rising Stars Project " InitiatorPRODRIVER & GODZPEED Owner
President of FEA (Federation of E-Motorsport of Asian). Since 2008, Join the motorsport industry. Chinese champion female driver, the first Chinese driver invited by South Africa to race in South Africa. The only female driver own private team in China, she is also the general manager of BSR Motorsport Department, co-founder of racing simulation software (GODZPEED); Racing consultant of 'auto motor und sport' and 'sportauto'; host of Tencent Sports Racing Channel 'PRODRIVER'; 'Rising Stars Project', 'Initiator; Image ambassador of Jilin Provincial Sports Bureau; Vice President of Porsche China Owners Club Ningbo Region.
SU SU
CDF Owner China Motor Sports Technology (Beijing) Co., Ltd. Owner
CDF the Owner,China Motor Sports Technology (Beijing) Co., Ltd. The Owner . Founder of China Digital Racing, The Racing instructor of CAMF(FEDERATION OF AUTOMOBILE AND MOTORCYCLE SPORTS OF PEOPLE' S REPUBLIC OF CHINA),National level referee, The Champion of China Drift Championship, Film producer.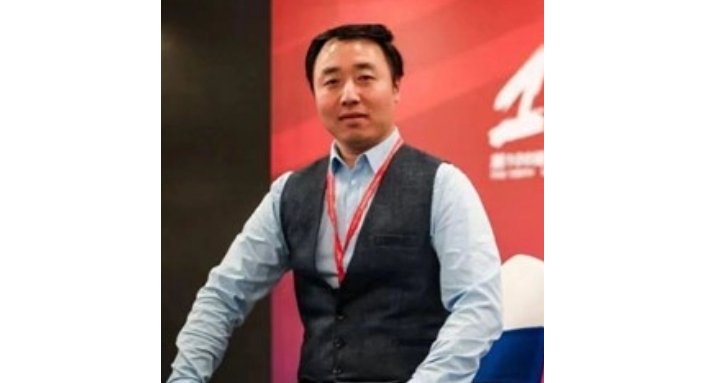 Cheng Guang
Lisheng Sports (Shanghai) Co.,Ltd. & CTCC China Touring Car Championship, CEO
Since 2009, Mr. Cheng Guang has been in charge of running the CTCC China Touring Car Championship. He is current CEO of Lisheng Sports (Shanghai) Co.,Ltd. He is also in charge of the Race Management Center and the Marketing Center, and responsible for the operation of multiple national events, international race development and marketing integration.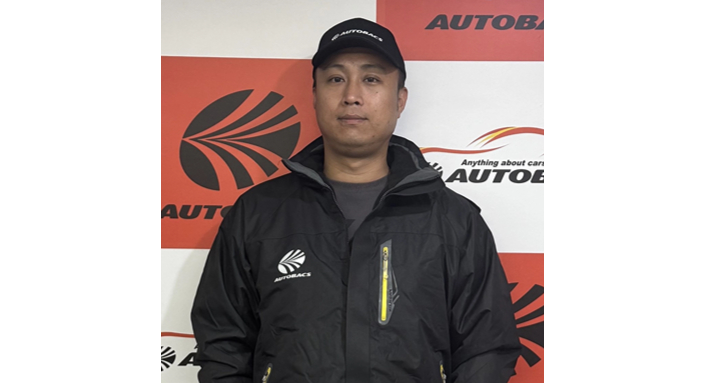 Wei Han
Autobacs (China) Autogoods Commerce CO LTD
I joined the AUTOBACS SEVEN Group in 2019 and responsible for the market development and brand promotion of AUTOBACS China, focusing on extensive cooperation between domestic platforms and channels in automotive supplies sector。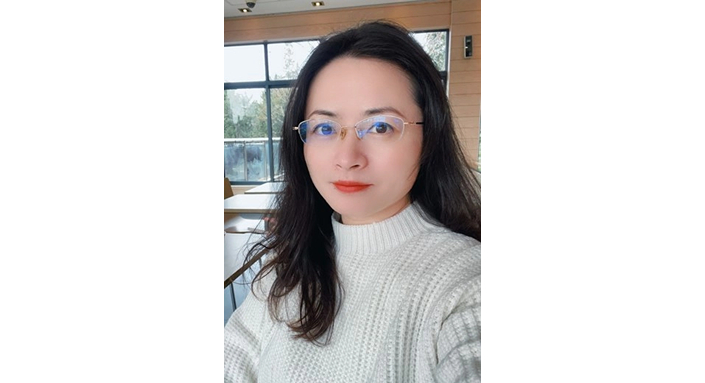 Lizzy Gu
Yakima (Nanjing) Precision Industry Co Ltd, Brand Manager
YAKIMA Asian Operation Center Brand Manager
Ten years of experience in operation of car racks in the outdoor industry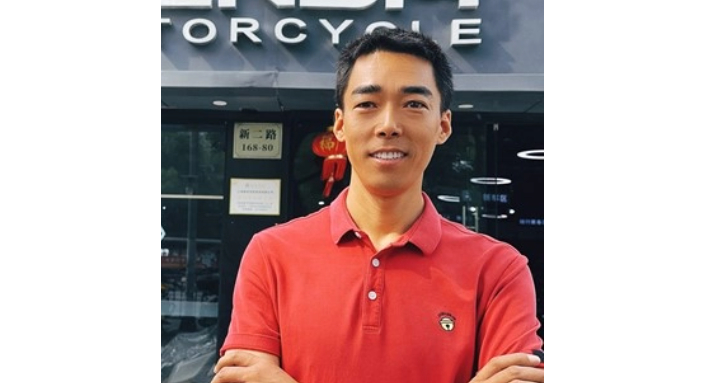 Wang Guo jie
Shanghai Wide Car Industry Co Ltd, Director of marketing
The Founder of Shanghai Kuanche Industrial Co., Ltd., The general agent of the famous domestic brand "Benda" motorcycle in Shanghai. Since childhood, he has loved motorcycle culture and he's interested in creating his own world in the motorcycle industry. Focus on all kinds of motorcycle brand research and development, sales, agency and maintenance and other related business for more than ten years.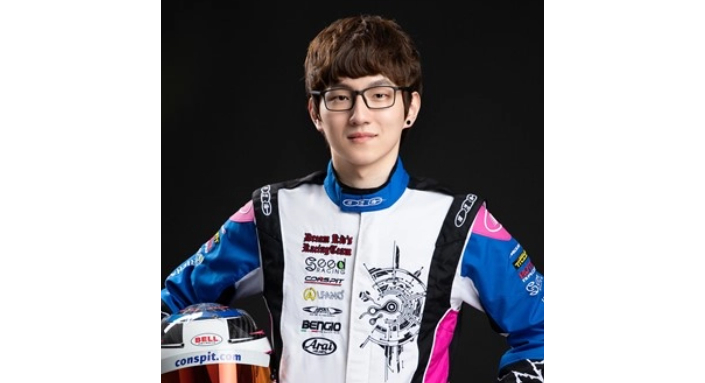 Chi Xin
En Su (Shanghai) Electronic Technology Co. , Ltd, Co-founder&Persident
Co-founded the sim racing device brand CONSPIT in 2020.
A passionate racing enthusiast with extensive experience in both real and simulated racing.
CONSPIT's mission is to establish a comprehensive sim racing device ecosystem.
At present, CONSPIT has become the preferred choice of many professional drivers in China.