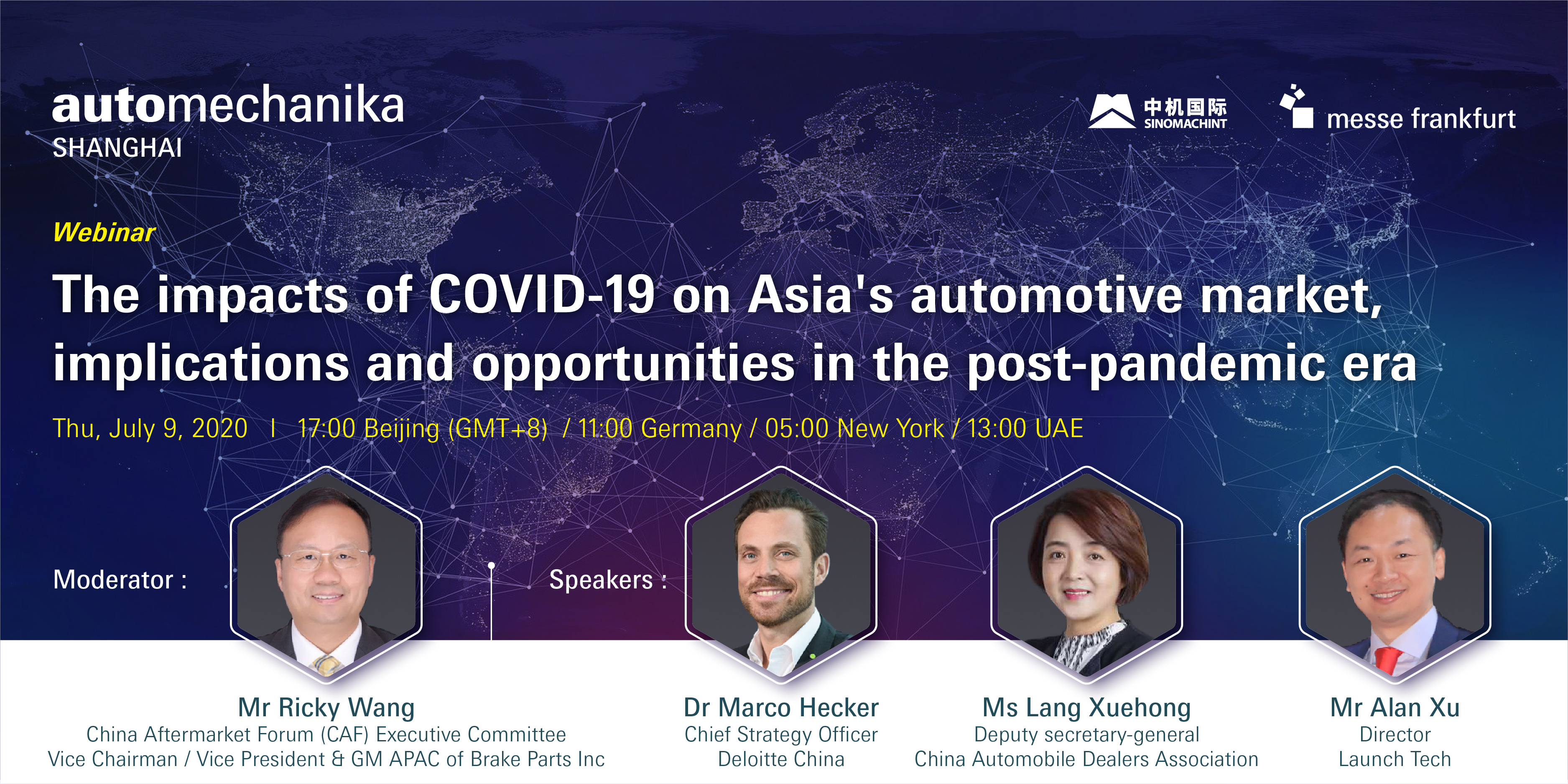 Date: 9 July 2020 (Thu)

With the lockdowns gradually lifted and stimulus packages introduced, automotive markets in Asian countries have been shown signs of recovery with their production resumed and sales orders gradually picking up.
Experts including leading player, association, and consulting firm in the Asian region will come together to discuss the current market situations with latest market data, government policies, distribution channels, and service sector. It will also delve into the new opportunities aftermath of the pandemic in Asia.
Download presentation materials
Fill in the details to receive the presentations by email.

*You will receive the file in 24 hours by email.