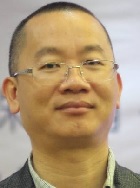 Mr Lin Shaoming, Senior Training Manager of Automotive Products Systems Division, Festool China
Mr Lin Shaoming has rich experience in automotive refinishing application and workshop management. He has 27 years of experience in automotive after-sales service and automotive paint repair and coating industry. He is currently the senior training manager of FESTOOL, and the invited expert of BMW, Audi, Ford, Fix Auto, Mercedes-Benz in workshop improvements . He is also the training instructor of Toyota, Honda and Volkswagen in paint coating.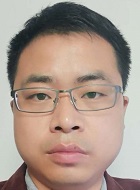 Mr Xiong Xin, Sales Manager (Shanghai) of Shenzhen MAXLINK Technology Co Ltd
Mr Xiong Xin graduated from Hunan Science and Technology College and is currently the sales manager of SATA Shanghai. He is concerned about the painting technology of the auto repair industry and the improvement of process flow.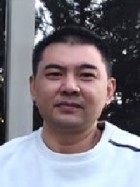 Mr Andy Sun, General Manager of Guangdong Jingzhongjing Industrial Painting Equipment Co Ltd

Mr Andy Sun is the vice chairman of Guangdong Jingzhongjing Industrial Painting Equipment Co Ltd and the general manager of Jingzhongjing Group Sales Company. He has more than 20 years of experience in technological innovation in the paint room and environmental protection equipment industry. He promotes China's environmental industry and its upgrade and transformation through market research, high-end meetings and training. His work has far-reaching impact in the industry.

Mr Frank Liu, CEO of Suzhou Automan Auto Repair Management Co Ltd
Graduated in Master of Business Administration of Shanghai Jiao Tong University, formerly the General Manager for exporting auto maintenance equipment and General Manager in China region at Fix Auto. He has over ten years of experience in the automotive aftermarket and has a deep understanding of the domestic and international automobile repair chain.
He is currently the CEO of Fix Auto China and Director of China Automobile Maintenance and Repair Trade Association, Deputy President of Jiangsu Enterprise Development Strategy Association, Deputy Director of China Chain Stores Working Committee. He also helps develop standardization of working hour in car painting, and is responsible for Fix Auto's strategic and information system planning