The new Four Modernisations policy has fuelled the implementation of connected mobility in China. It has become a catalyst for the production and sales of new energy vehicles, together with the development of new infrastructure. Research institutions, carmakers, start-ups and leading companies in connected mobility will introduce charging facilities, hydrogen fuel technology, smart motorway systems and cloud-based human-vehicle-road networks.
Autonomous driving technologies from Israel startups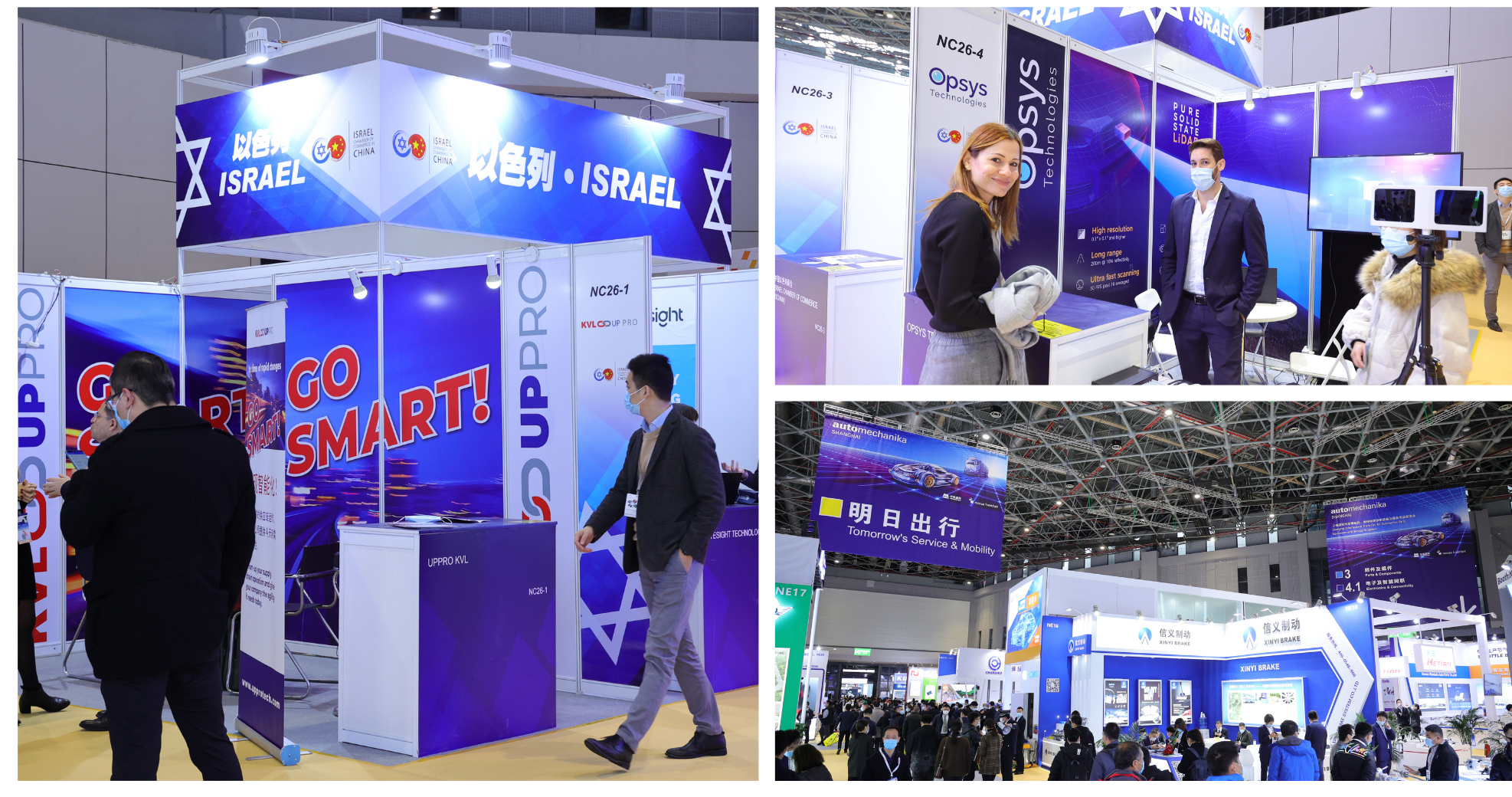 More players in the automotive industry are forging paths to higher levels of automation and connectivity. A group seeing this huge market potential is the Israel Chamber of Commerce in China (IsCham), who are joining as a pavilion at Automechanika Shanghai 2021 again. Their mission is to promote technologies coming out of Israel to the Chinese market.
Learn more
Connected commercial vehicle
Tomorrow's Service & Mobility sector prepares to elevate the coverage of logistics and transportation. Displays will highlight some of the most discussed topics about hydrogen-powered fuel cells, electric drive systems, and synthetic fuels in commercial vehicles.


The associated Tomorrow's Service & Mobility Summit will probe into these showcases as speakers discuss the development of smart highway systems, applications of hydrogen fuel cell energy, and the development of auxiliary systems for connected commercial vehicles. 

Elsewhere, a seminar about How AI is Transforming Active Safety in Commercial Vehicles will explore ways that AI sensors, ADAS and vision perception systems are transforming fleets and influencing the driver's decision making, autonomous driving, road safety, and policies in China.
ZF will showcase the connected and electrified commercial vehicles. APALT, CAMEL, Chuhang Technology, CSNC, Ennopro, Grandwall Tech, PFLUON and Plus Inc will also showcase their latest offerings.