As an international epicentre for auto innovation, research and project nurturing, it gathers trade associations, OEMs, research institutes, venture capital and start-ups. A collection of fringe events also foster collaboration and knowledge-sharing across the entire supply chain.
Product coverage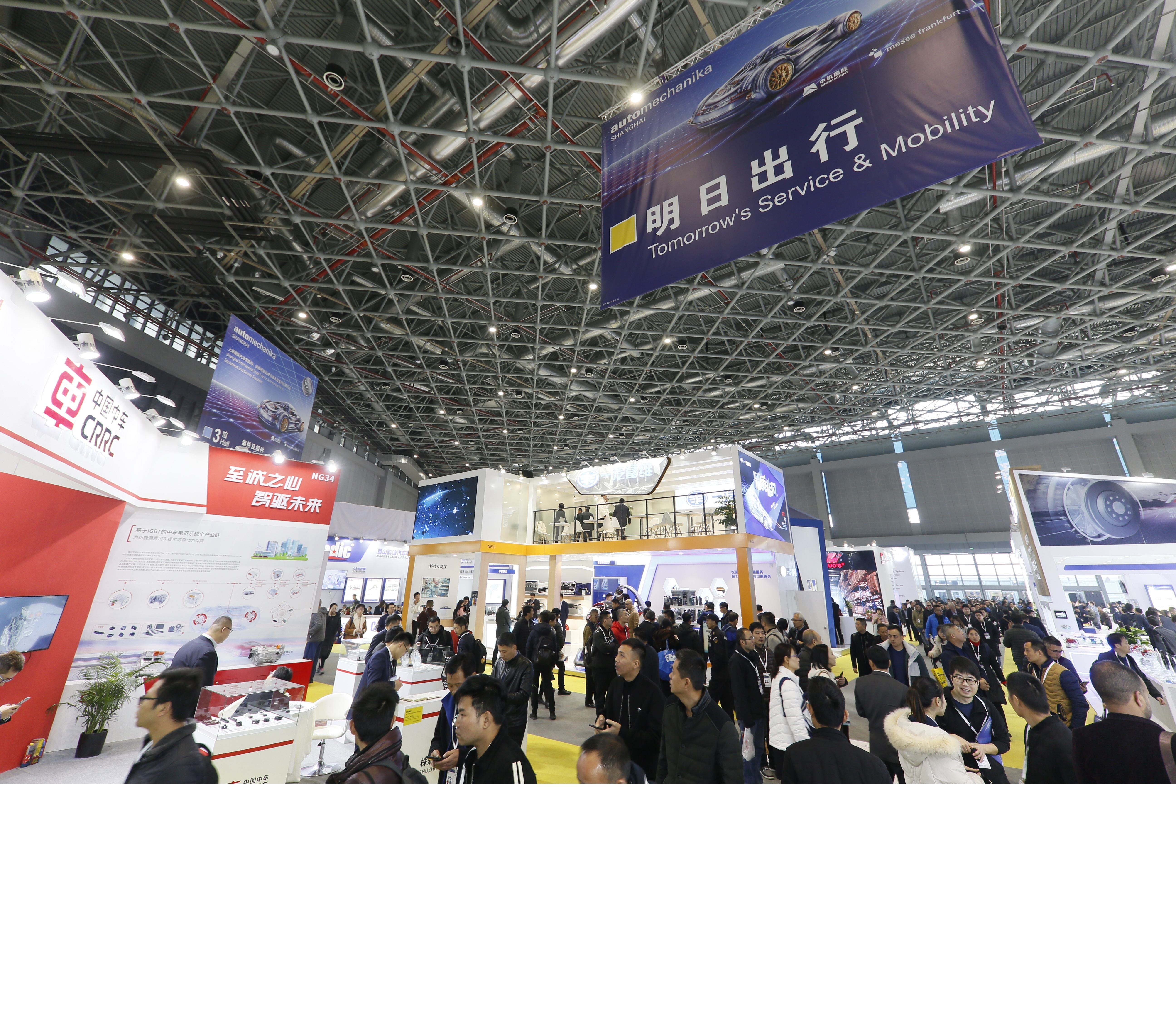 • Automated driving
Related electrical components, sensors, artificial intelligence, ultrasonics, driver assistance systems, human machine interface (HMI) and robocabs
• Alternate energy & fuels
Energy storage, charging and tank systems and new workshop technology
• New material
3D printing, fibre composite, renewable energy, lightweight and recyclable materials
• Mobility services
Fleet management, car-sharing, car-hailing platforms and e-bikes

2019 key players
APG, CATARC, CRRC, Futurus Technology, GoHigh Data, Hitachi Chemical, KUS, SIEKON, SMVIC, Sumitomo Bakelite, Taiyun and VIE
Building an ecosystem for Tomorrow's Service & Mobility

The sector delves into tomorrow's industry by uniting a collection of local and overseas industry associations, research institutes, commercial corporations, finance firms and start-ups. Interactive displays and technological sharing expose future developments of new business models, core technology, information security, standards, regulations and policies.
Future perspectives for auto manufacturers and parts companies

The "Automotive New Four Modernisations", driven by the integration of electrification, technical reform, intelligence and mobility, continues to gain more traction as vehicle and component suppliers deploy new energy and automated driving devices. Tomorrow's Service & Mobility supports players under these transformations by facilitating collaboration between different branches of the industry.
All year-round industry engagement for future mobility

Automechanika Shanghai will host a number of networking events and sharing sessions throughout the year that aim to spark industry engagement. Government bodies, industry and research institutions, car manufacturers and technical experts will debate future trends and challenges in the market.
"We are a high-tech company, exhibiting at the show with our automotive display technology. Our smart bus and road system attracted a lot of attention and allowed visitors to immerse in new types of transportation services. We have even received a number of orders during the fair itself. Automechanika Shanghai is excellent at showcasing industry sectors as visitors can accurately identify products. We will continue to support the exhibition in the future."