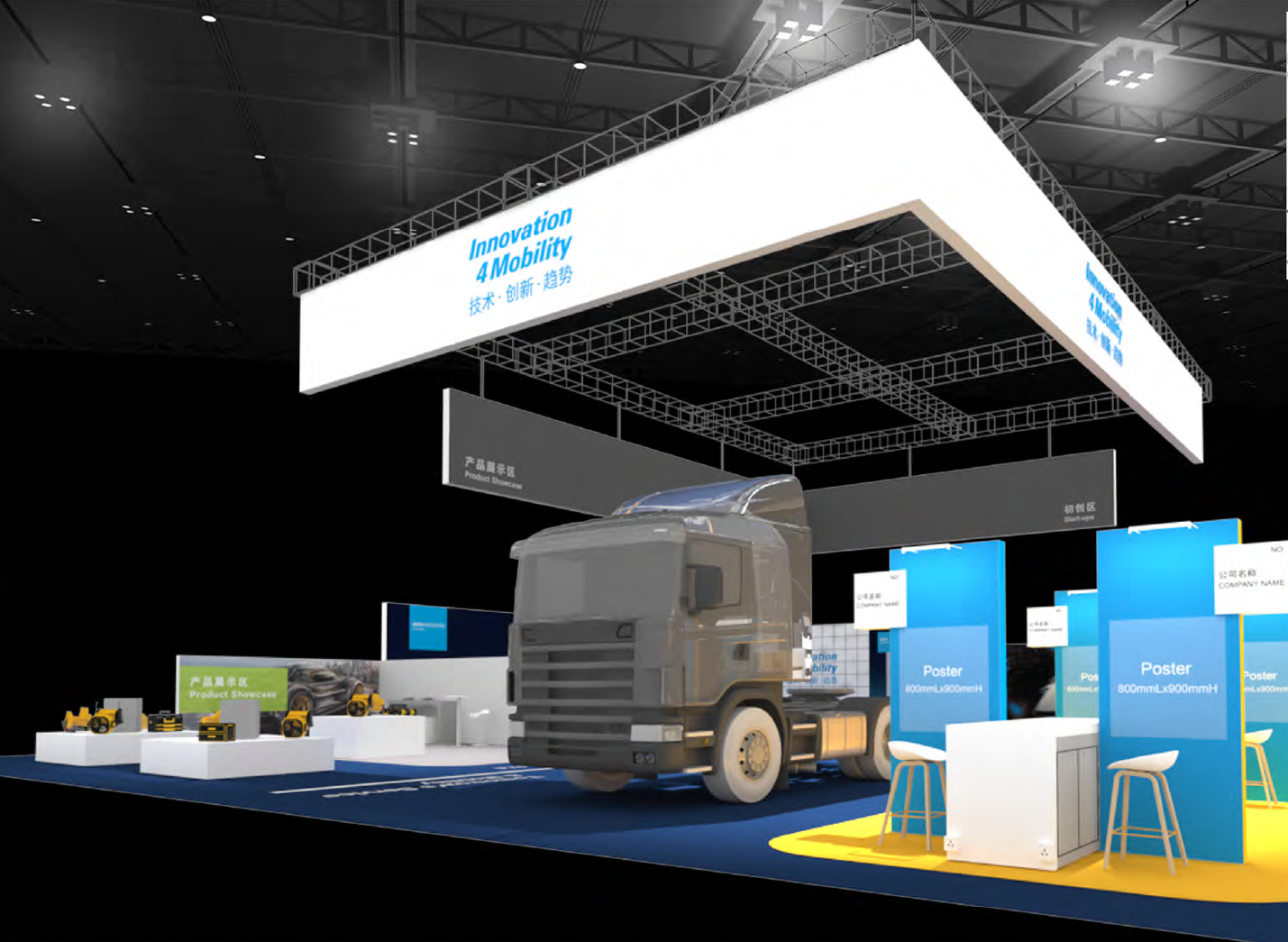 Innovation4Mobility Mainstage is a prime showcase where champion the contributions made to the advancing technologies and innovations across the value chain. The Lecture area, product showcase, networking lounge and Start-up area create an ideal environment to share new ideas, network with like-minded players and celebrate the developments propelling the new automotive era forward.  
Date
15 – 18.2.2023
  
Venue

I4M Mainstage 9F02

10:00 – 12:00  Drive-by-wire technology

Car electrification has led to a wider popularity of drive-by-wire technology used in vehicles. Many enterprises adopt drive-by-wire technology and related products, in replacing existing mechanical system with the more accurate and sensitive electronic sensors and actuators. The forum will invite technical experts in this field and talk through wire control technology, development trends and specific applications from various perspectives.

11:00 – 11:30
Sensata Innovation in Electric Propulsion
Zoe Zhang, Applications Engineer of Sensata Technologies
11:30 – 12:00
Intelligent Glass Controlling Technology and Continental Intelligent Shading Glassroof
He Chunbo, Innovation Manager of Continental

13:00 – 14:00  Latest trends in the automotive supply chain

Epidemic, complex international situations, trade disputes and other external situations have brought the uncertainty to supply chain. Enterprises have to re-visit their existing supply chain and have a stronger predictability. This forum will discuss the global automotive supply chain, its future outlooks, and give insights and inspiration for Chinese enterprises.

13:00 – 13:30
Technology Innovations Shaping the Future of Mobility
Daniel Berger, Partner of EAC International Consulting
13:30 – 14:00
The New Change's of China Automobile Industry and the New Start of Hydrogen Industry
Wei Jiacheng, Chairman of The New Change's of China Automobile Industry and the New Start of Hydrogen Industry

14:30 – 15:30  Thermal management systems

The thermal management in electric vehicles adapts to external-internal temperature conditions and regulates optimal temperatures in battery packs, power electronics drives, and electric motors. Therefore, thermal management is crucial and more complex than the conventional fuel-drive vehicle, as it impacts an electric vehicle's driveability, comfort and safety. Due to its significance, more and more vehicle enterprises have paid attention to its value and importance. The forum will invite relevant auto parts enterprises and experts to discuss this topic and give the analysis in technical aspects of the electric vehicle thermal management.

14:00 – 14:30
New Technology Sharing of Thermal Management System for Electrical Vehicles
Shi Junye, Assistant Researcher of Shanghai Jiaotong University
14:30 – 15:00
Innovation and reform of automotive thermal management system
Catherine Ruan, Sales Manager of Zhejiang ROPAS Radiator Co Ltd
15:00 – 15:30
Based on the Platform Development of Heat Pump Integrated Thermal Management System and Product Introduction
Wei Changhua, General Manager of Thermal Management Division of Jiangsu CHAOLI Electric Co Ltd 
10:00 – 12:00  The commercialisation of  intelligent commercial vehicles

One of the key pillars of China's economy and infrastructure construction, the development of new energy commercial vehicle and autonomous driving is vital to the automobile industry. As a result, the planning and construction of vehicle-road coordination infrastructure has accelerated and commercial vehicles have been chosen as the first major application scenarios for autonomous driving and hydrogen energy. In the long run, with the development of technology and scale, new energy commercial vehicles will usher in a cost and technology-driven stage and head to a new turning point in between 2025 and 2030.

10:00 – 10:30
Achieve a Greener Future Provide Innovative Solutions for Boosting Technologies
Gong Zhenhao, Marketing & Product Director of Jrone Turbocharger System
10:30 – 11:00
From High-tech in Automotive Hybrid Battery to Point-to-point
A Master of Hybrid Battery, Brand Manager of Shenzhen EnnoPro Group Limited Company
11:00 – 11:30
PEEK Applied Technology & Success Stories in Automotive Industry
Lena Li, Polymer Sales Manager of Zhejiang Pfluon Technology Co Ltd
11:30 – 12:00
Computing Platform and Development Tool Supporting Intelligent Driving Mass Production Application
Fan Zhaowei, Product Manager of Tianjin Youkong Zhixing Technology Co Ltd

13:00 – 15:00  Intelligent chassis technology

With the upgrade of the vehicle's electronic and electrical architecture, the requirements for the integration of the chassis system has become higher. The chassis controller is the command center and serves as the "little brain" of the vehicle to perform coordinated control of multiple execution systems. The controlling system evolves from subsystem wire control to full-wire control of the entire chassis. The standardisation and modularisation of the wire-control chassis system, and the computing control will become the main development trends. The forum will discuss technological innovation, academic research, product development and international collaboration of intelligent chassis technology for electric vehicles.

13:00 – 13:30
Intelligent Suspension
Shen Zhiqiang, Add Industry Zhejiang Corporation Limited
13:30 – 14:00
Innovative solutions for transmission system
Sam Yan,Global Product Managing Director of GSP Automotive Group Wenzhou Co Ltd
14:00– 14:30
Advances in Gold Air Suspension from 2.0 to 4.0
Janzy Huang, Domestic Trade Department - Deputy Director of Zhejiang Gold Intelligent Suspension Corp
14:30 – 15:00
TPMS solutions for New Energy
Janine Gao, AME Marketing Director of Shanghai Baolong Automotive Corporation
15:00 – 15:30
Designs and Practices of Unlimited AI in Intelligent Driving
Li Huiling, Director of Products of Unlimited AI Co Ltd
15:00 – 16:00
Situation and Development Trend of Vehicle E-drive System Industry Chain
Liu Weiliang, Head of E-Drive System Tech Department of Zhuzhou CRRC Times Electric Co Ltd
10:15 – 11:30  Command and control systems for autonomous vehicles in urban environments

The forum will invite vehicle manufacturers and well-known enterprises in autonomous driving command and control technology to discuss the core technology and analyse the current situations and future trends.

10:15 – 10:30
DMS/OMS Powered by AI, Make Safer Cars
Tina Fu, Project Manager of Cipia
10:30 – 10:45
Pure Solid-State LiDAR Based on Micro-Flash Scanning Technologies
Stav Shvartz, Director of Business Development APAC of Opsys Technologies
10:45 – 11:00
Paving the Way to Automotive GaN
Luo Qian, VisIC Technologies
11:00– 11:15
Let 3D Machine Vision be Used Widely in a Smart World
Liu Zheng, Commercial Director of Newsight Imaging
11:15 – 11:30
Cover Driven Verification for Autonomous Driving System
Jonathan Chang, Head of China of Foretellix

13:00 – 16:00  Power electronics applications and E-mobility

In collaboration with PCIM Asia, a group of elite application engineers will share their knowledge on the latest R&D products and solutions in the current Chinese power electronics market through on-site presentations. At the same time, industry experts and scholars will jointly discuss the value chain and development issues of the electric vehicle industry.

13:00 – 13:05

Welcome from PCIM Asia
Guangzhou Guangya Messe Frankfurt CO LTD

13:05 – 13:30

ROHM SiC device and application system design
ROHM Semiconductor (Shenzhen) Co., Ltd.

13:35 – 14:00

Application of SiC power devices in new energy vehicles
AccoPower Semiconductor Co., Ltd.

14:05 – 14:30

onsemi DC Fast EV Charging solution increase the vehicle's endurance
onsemi

14:35 – 15:00

SiC Power Devices Characteristics and Application & Development of AOS αSiC Technology
Alpha & Omega Semiconductor

15:05 – 15:30

InnoGaN empowers the future of Intelligent motion
Innoscience

15:35 – 16:00

Technical status and development trend of vehicle-gauge SiC power device for 800V platform
PN Junction Semiconductor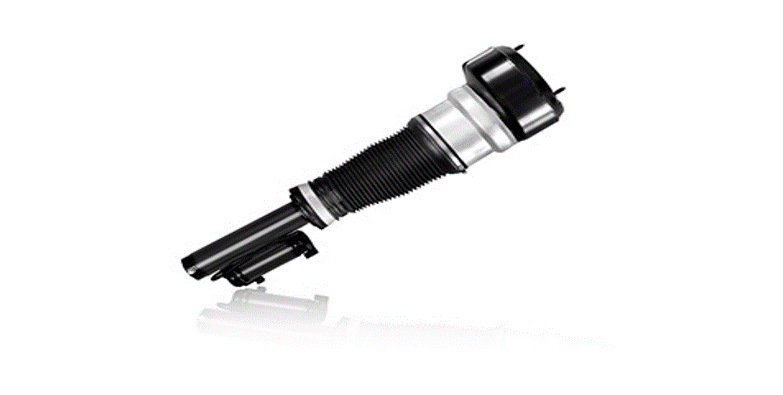 Air Suspension (ADS)
Zhejiang Gold Intelligent Suspension Corp
Booth No: 7F25
Intelligent absorber system. Optimal combination of suspension stiffness and damping. Maintain level during off-load. Devices for generating compressed air are required. Longer car life. Comprehensive and full series of structural strength dynamic durability test can ensure reliable loading of product strength.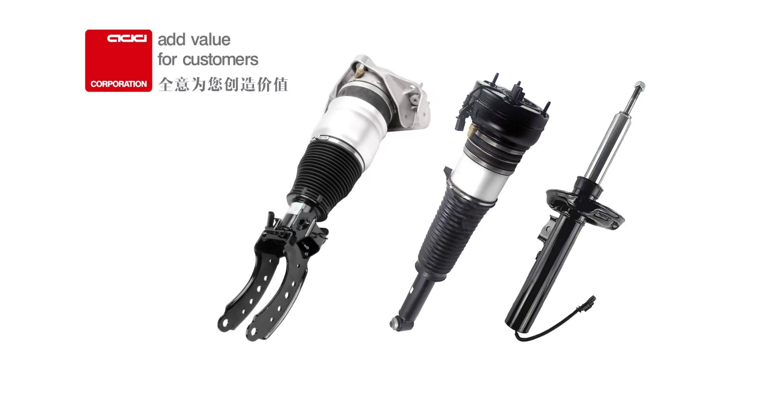 Intelligent Damping Adjustment Shock Absorber
Add Industry Zhejiang Corporation LimitedBooth
No: 8F02
The new intelligent damping adjustment shock absorber can quickly change the damping force according to different road conditions, and can also compress or extend the shock absorber according to different environments and sensor signals to reduce or increase the ground clearance of the chassis to strengthen body stability through high-speed or complex road conditions to achieve a comfortable driving experience.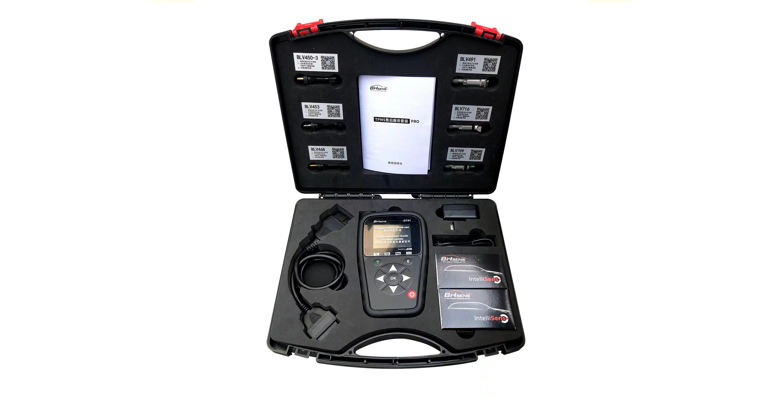 DT41
Shanghai Baolong Automotive Corporation
Booth No: 9D77
DT41 contains one tool and two sensors, can activate tire pressure sensors with different frequencies. In the meantime, it can program tire pressure sensor; those functions like tire pressure fault diagnosis, code reading, code clearing operation are easy to operate; DT41 can read, copy and write Sensor ID and match; it takes 5 seconds to program and covers 25 different languages; DT41 contains abundant OEM vehicle data compared with crack data, the OEM data is more stable and reliable; its program could be updated constantly; more compatible on the European luxury cars; it covers most of models all over the world.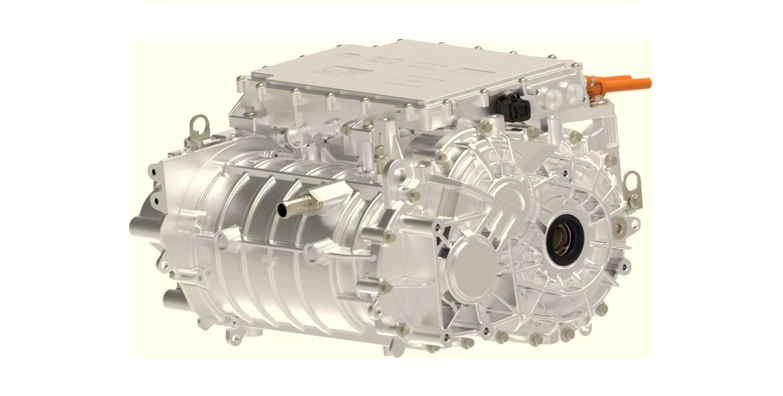 C-power220s
Zhuzhou CRRC Times Electric Co Ltd
Booth No: 9F50
C-power220s is a highly integrated 3-in-1 electric drive system with integration of inverter, motor and transmission; high voltage SiC module, high precision current sensor and high efficiency Hair-pin motor are adopted, Peak Power≥220kW, suitable for class B, C passenger cars and SUV.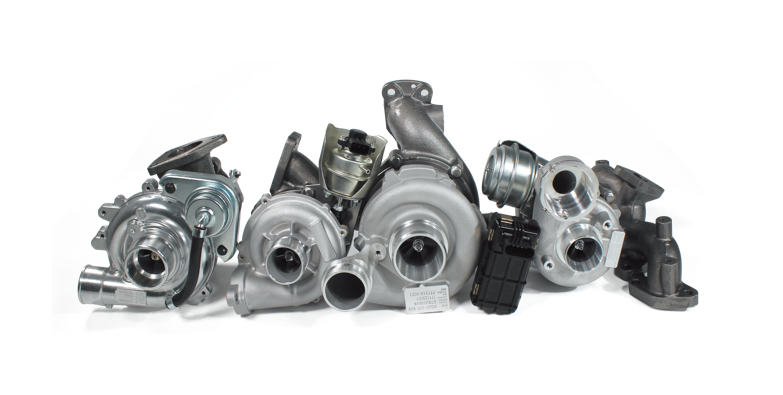 Jrone Turbocharger System
Jiangsu Easyland Automotive Corporation
Booth No: 9K22
The nitriding process on the connecting pin surface of the actuator is strengthened to avoid large gaps formed by the wear of the connecting pieces, which will affect the control accuracy of the actuator and the performance of the turbocharger. The elastic sealing gasket material in high temperature area adopts high temperature alloy, which has good fatigue resistance, radiation resistance, oxidation resistance and corrosion resistance.  The rotor system runs smoothly, reducing the wear of the bearing system and prolonging the life of the core components. The electric signal, flow, and bypass valve opening/closing stroke of the turbocharger assembly are integrated with on-line calibration to avoid loading alarm or insufficient boosting performance.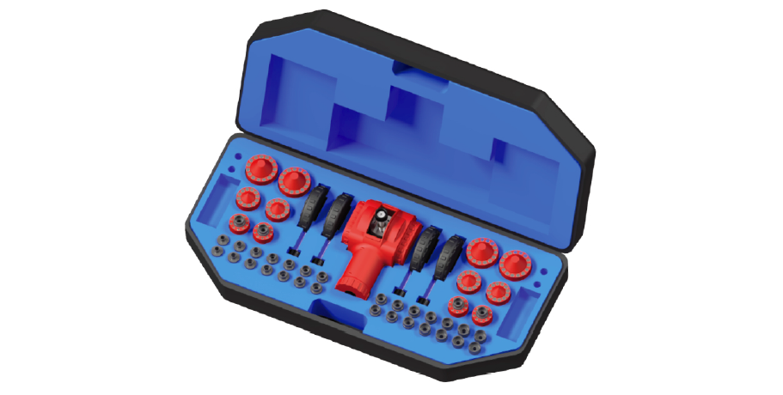 Eagle-Electronic Car Body Measurement System
Celette Auto Equipment & Reparation (Jiaxing) Co Ltd
Booth No: 12F25
The EAGLE set consists of Laser measurement gun and 4 target columns. The box can be brought everywhere with the weight less than 10KGs. No leveling process. Measurements recorded automatically by the software when the laser passes on the target. ±2mm in 3D space. Magnet for steel and mechanical system for aluminium bodies.
MaxiCharger AC Elite
Autel Intelligent Technology Corp Ltd
Booth No: 12F41
MaxiCharger AC Elite has won the Red Dot Design Award and iF Design Award in Germany for its minimalist aesthetic design. Up to IP65 protection level, supporting operation in temperatures from -40   ℃ to 55   ℃ and other weather conditions, making the whole machine's service life over 10 years. Adopts multiple safety protection technologies and supports RCD TypeA30mA+ DC6mA leakage protection standard to make the charging process safe and secure. Equipped with Autel Charge Cloud and app control, provides a one-stop SaaS cloud service solution, which can support a variety of operations, maintenance and usage scenarios. Adopts a modular design, simplifying the installation and maintenance of all chargers; installation can be completed by one person within 8 minutes.
Autel, AutoX3, Baolong, Carzone, CELETTE, CHAOLI, Chuhang Technology, Cipia, Continental, Corporation, CRRC, DriveU.Auto, Easyland, Ennopro, EUROREPAR, EVEKEY, Festool, Foretellix, Gold, GSP, HASCO POWERTRAIN COMPONENTS, KBT Racing, Michelin, Midtronics, Newsight Imaging, Opsys Technologies, PFLUON, ROPAS, Sensata, SONAX, VIE, VisIC Technologies, WISE, Wuerth Baier&Michels, Youkong zhixing, Zero Mileage Lubricant,  and more.
*Information as of 11 February 2023