The development NEVs and repair and maintenance equipment in South China region is one of the best in the country. In AMS 2022(Shenzhen Special Edition), Green Repair Zone will showcase future development trends and products for the aftermarket, such as diagnostics and maintenance of NEV core parts, authorization channels, upgraded tools and equipment, eco-friendly body and paint solutions to visitors.
Product displays and demonstrations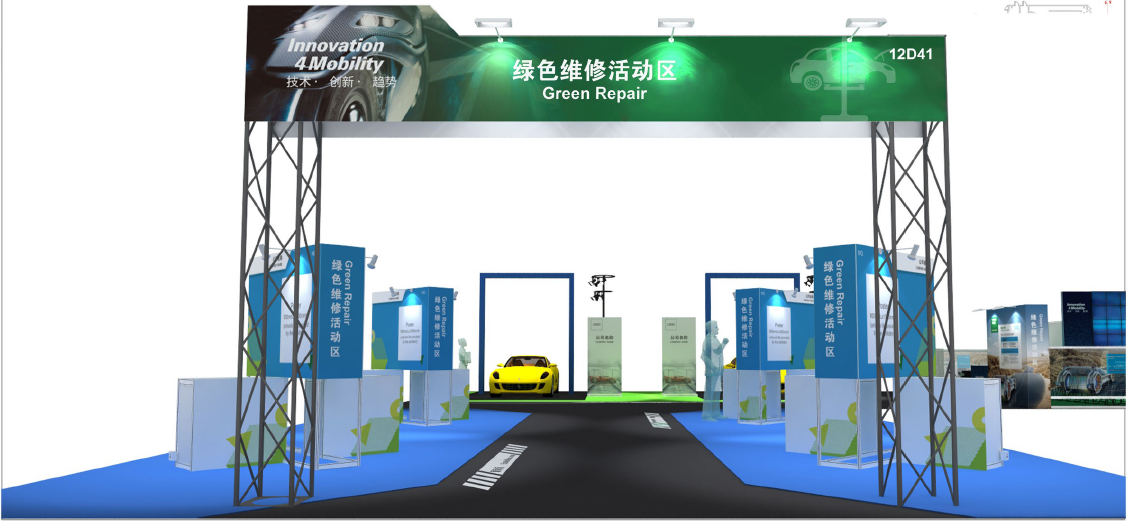 Exhibitors can promote their brands and display the products in the activity area. Products on display include batteries, motors, electric controls, insulating tools, protective clothing, power battery lifts, diagnostics, three-electric maintenance and testing equipment, exhaust gas treatment, sheet spray equipment, testing benches, etc.

Training workshops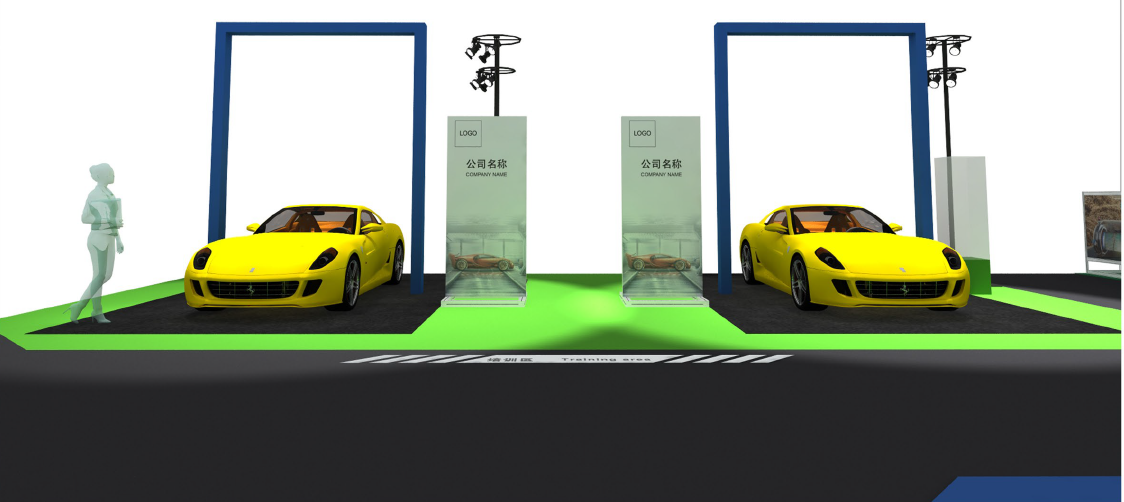 A related three-day training course with conferences aims to educate aftermarket service providers about the essential skills and equipment for new energy vehicle repair. Coppola will delve into the maintenance of batteries, electric power control units and electric motors in insulated workshop environments. 
Open forums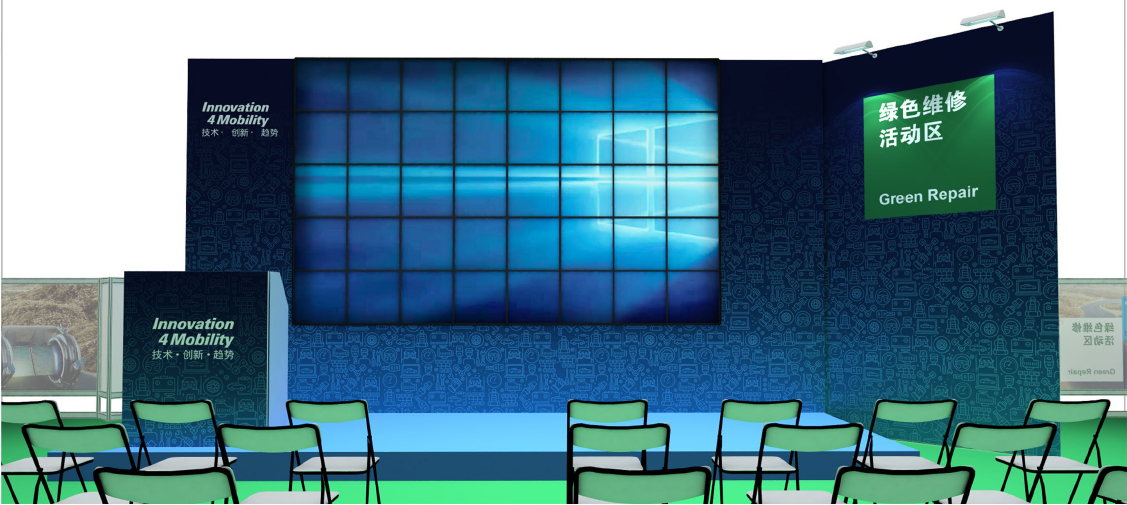 "New Energy Vehicle Aftermarket Summit" and  "Improving the Tail Gas Treatment Ability and Protecting Environment" will be held.  Expert from renowned institutes in South China will discuss the best practices for workshops and 4S stores. Sessions will also touch upon volatile organic compounds, exhaust control, collision repair for high-end composite materials and ADAS calibration.
10:30-11:30  Maxicharge New Product Launch

13:30-16:10  Afternoon New Energy Vehicle Aftermarket Summit
13:30-13:40
Opening Remark
James Yu, General Manager of Messe Frankfurt (Shanghai) Co Ltd
13:40-14:10
NEV Future Development in the Aftermarket
Zhuang Jingqian, Associate Partner of Roland Berger
14:10-14:40
Development Strategies of Vehicle Enterprises
Chen Huanzhi, Product Manager of NETA
14:40-15:10
The Business Model of Power Battery in the Aftermarket
Wang Hao, Founder of  Coppola Auto Consultive Service (Qingdao) Co Ltd
15:10-15:40
How an Independent Aftermarket Operator Enters into NEV Market
Bosch Automotive Aftermarket (China) Co Ltd
15:40-16:10
How to Build Innovative Technology Solutions in Adapting to the Development of the New Energy Vehicle Industry
Li Jie, Sales Manager of EAE Automotive Equipment Co Ltd
09:30-12:00 Forenoon New Energy Vehicle Battery, Motor and Electronic Control Maintenance Technical Training


Sun Chuancai, Technical Director of Coppola

Technical Structure and Working Principles of New Energy Power Battery System
Fault Diagnosis Analysis of New Energy Power Battery System

Working Principles and Fault Diagnosis of High Voltage Accessories for NEVs
13:30-16:30 Afternoon Vehicle Emissions Inspection and Maintenance for a Greener Future Summit
13:30-14:00
The New Model of Green Body & Paint Facilitates the Industry in Environmental Compliance
Chen Qiulin, Executive Chairman of China Guangdong-Hong 

Kong-Macao Greater Bay Area Association of Automotive Transportation Services

14:00-14:30
Trends of Environmental Protection Development Policies for the Automotive Industry in South China
Zhou Xiangwu, Environmental Expert of China Guangdong- 

Hong Kong-Macao Greater Bay Area Association of Automotive Transportation Services

14:30-15:00
Intelligent Equipment Facilitates Automotive Repair Manufacturers in Reducing Costs and Enhancing Efficiency
Li Xiaonan, Sales Director of Automobile and Architectural 

Coating Business Division of Festool

15:00-15:30
How does Waterborne Paint Techonology Reduce Cost and Enhance Efficiency for the Paint Centers
Li Xiaolian, Marketing Director of Donglai
15:30-16:00
Automobile Exhaust Treatment Case Sharing
Ye Jiada, Technical Director of Foshan Zhongkezhongda
09:30-12:00  Forenoon New Energy Vehicle Power System Maintenance Technical Training


Sun Chuancai, Technical Director of Coppola

Regular Maintenance of Power System
Disassembly and Maintenance of Power Assembly
Power System Data Acquisition and Analysis
Power System Fault Diagnosis
13:30-15:00  Afternoon New Energy Vehicle Repair and Maintenance Technology
13:30-14:00
Requirements for Upgrading Electrical and Electronic Control Products and Maintenance Technology of NEV
Ye Geng, President of Shengde Evtest
14:00-14:30
The Technological and Equipment Revolutions of Lightweight Body Materials Repairing
Wang Xiangshan, Director of Guangdong Intelligent Connected Vehicle Extension Center
14:30-15:00
Technical Seminar of NEV Chassis Maintenance
Wang Xu, Deputy Manager of China Automotive Technology and Research Co Ltd, Guangzhou
*Information as of  1 February 2023